UKFast's Environmental Management Programme
Last year UKFast transitioned to ISO14001:2015 as part of an early adoption programme, demonstrating our further commitment to a clean and healthy environment – not only within our workplace, but also within the wider community. Our compliance expert Anthony has the lowdown on what you need to know.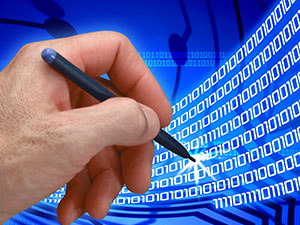 What is ISO14001?
ISO14001 is an international standard that establishes the framework for an Environmental Management System.  This is a completely voluntary programme but helps us manage our activities in an environmentally responsible way.  This ensures that we meet all legal and customer requirements and reduce costs.
How does UKFast apply ISO14001?
We look at our activities across the business, including our data centre operations to ensure that we are looking at:
Cost effective and efficient use of energy resources – looking at ways we can manage our energy usage and finding savings where possible
Disposing of our waste responsibly – using recycling where possible
Looking to promote awareness of environmental issues and where we as a business can help to reduce our impact
To manage all these aspects we established an Environmental Management System which manages environmental aspects through all four stages of the Deming Cycle – Plan, Do, Check, Act.
Plan
Establish goals and processes for the year for our Environmental Management System.
Do
Implement the controls we have established in the planning stage.
Check
Monitor and verify whether what we have set up is working and that it is an improvement on the baseline.
Act
Manage environmental system with improvements which forms the new baseline and repeat the cycle.  This forms the basis of continual improvement – the key is to drive through improvements over time.
What's new with ISO14001:2015?
Structural change – the new standard has been written with the new Annex SL framework, making it easier to integrate with our other ISO management systems to make one Integrated Management System.  This brings the standard closer to the management of the business.
Increased Accountability – the new standard defines Top Management more accurately which makes the EMS better aligned into our decision making processes.
An emphasis on Risks and Opportunities within the supply chain – again this makes the standard a much better fit with our other ISO standards by showing that we have made the link between environmental issues and how they relate to the business and how these interfaces with the business are managed.
More reporting – to consider the need for increased reporting to monitor environmental issues and have a greater control on how we use and manage environmental data.
Impact – instead of thinking of our impact on the environment, to think about the environment's impact on the company.  This enables us to adapt our activities over a longer timescale by assessing how changes can affect our company such as costs, regulatory requirements, etc.  This leads to a better alignment with the business goals of the company.
Stronger emphasis on Continual Improvement – to not just stand still, but to drive real improvements and demonstrable value from running an Environmental Management System.
This programme ensures that we deliver our services to customers in a cost-effective and sustainable way, ensuring that we meet our environmental targets for the future.
For more information on our Environmental Management Programme,  give us a call on 0208 045 4945.