Fridays at UKFast – 17th June 2016
Well, it's been quite the week and hopefully you're all buzzing after an incredible match yesterday! Not that anyone's been able to think about much else but, in other news this week, we've been talking about why 2016 is the year of Cloud and our upcoming SaaS webinar that you don't want to miss! There's also the field trip you can justify to your boss, and the scoop on why our Euros party is good for business. Finally, one of our lovely Comms ladies Lowri talks about her time at UKFast! Have a great one!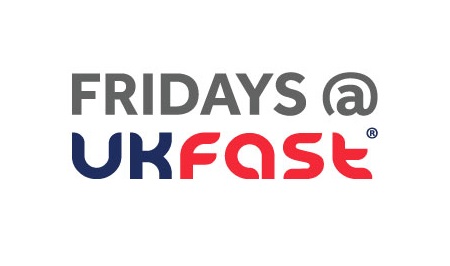 Brexit – bad for business
It's the hot topic of the moment and, with the EU referendum less than a week away, gathering as much info as possible to make an informed decision is vital. The effect that leaving the EU would have on businesses has been of much debate, and during a meeting with London-based tech startups at Tech City in East London, Ed Vaizey, minister of state for culture and the digital economy, said leaving the EU would be bad for the UK's digital scene.
A Brexit would make the UK less attractive to investors and cause problems for businesses when recruiting staff, reckons Ed. "I have always been, to a certain extent, a Eurosceptic, and looked at regulations and not wanted Europe to do too much. But throughout this campaign, I have become more and more convinced that Brexit would be a complete disaster for our country," said Vaizey.
He had three main arguments to support this. First up: sovereignty. Pushing against claims that the EU stops the UK from making its own decisions, he mentioned when the UK wanted to lower mobile roaming charges, and succeeded, even though other member states didn't want to. He also mentioned the economic impact as potential investors turn to Berlin and Paris instead of London, and the loss of tech talent coming into the country from abroad, potentially stifling growth. Several SMBs in the tech sector came out in support of this, saying they would've struggled without access to that talent.
No small problem
According to a new survey by the Federation of Small Businesses, its members – and small businesses more generally – are the ones most in the firing line when it comes to cyber crime. Smaller firms are collectively attacked seven million times a year, costing the UK economy an estimated £5.26bn. Even if you adjust for organisational size, said the FSB, the burden still falls disproportionately on small businesses, and that even though 93% have taken protective measures, two thirds have still been a victim over the last two years.
"Over that period, those affected have been victims on four occasions on average, costing each business almost £3,000 in total," said the report. The top threats were phishing emails (49%), spear phishing emails (37%), and malware attacks (29%) – with phishing emails in particular, being vigilant and not clicking on links in emails (even if they appear to be from a known source) is absolutely vital.
The FSB is worried that if it doesn't get more support from the government it could restrict small business growth. It's great that the report found that businesses are taking some steps to protect themselves but it found that there's room for improvement too. As always it's important to ensure that you're doing your utmost to protect yourself – money's tight when you're a new business but this is one of the most important things.
Serving better experiences
For all you tennis fans looking forward to Wimbledon the tennis championships are hooking you up with a smartphone app to enhance your experience at the event. If you download the app you'll be asked if you're attending a match this year, and will receive different content depending on whether you are or not.
If you're going, on the day you'll receive push notifications to help you prepare for the event, then when you get there it'll tell you about all the stuff going on during the day that you can get involved with, like eating strawberries and cream (er, yes please) or testing your serve (which probably wouldn't have the same level of positive reinforcement in my case!). It'll collate the pics from your day which you can then share on social media. Smart. Finding new ways to engage users, visitors or customers – especially when it comes to mobile – is something that every business should now be considering.
Happy with the outcome of the match yesterday? Here are some pics from our Euro 2016 party!