SaaS – Adopting a Cloud Software Delivery Model
SaaS – not to be confused with the natural confidence and quick wit that many women are blessed with (gents, you know it's true) – is one of the trends growing significantly globally. But, as with any tech evolution, it's only as good as its DNA and the foundations it's built on. If your current SaaS solution is mis-firing, or you want to go from a legacy software model to future-proof SaaS, then we have the webinar for you!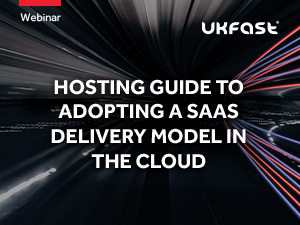 Cloud and connectivity have enabled Software as a Service (SaaS) to explode over the past decade. The cloud software delivery model has introduced significant technical and commercial advantages for vendors and users to benefit from.
Confused at all the SaaS being thrown around? We'll be releasing a whitepaper after the webinar that takes you through from 'What is SaaS?' to 'What's the ideal hosting infrastructure to run my SaaS business successfully for years to come?'. Watch this space!
But, if you're not getting the best from your SaaS model, or still relying on legacy models such as on-premise or ASP, our webinar on Thursday 23rd June will sort you out a treat.
Date: 23rd June
Time: 3pm BST
The webinar will get up close and personal with:
Commercial and technical reasons to adopt a SaaS model
How SaaS compares to on-premise and ASP models
The vital elements to look for in a SaaS hosting solution
Five steps to evaluate a SaaS hosting partner
Find out why you should adopt a SaaS model and what you should look out for when you do.
Get SaaSy and up to speed – sign up to the webinar now and get all the latest expert insights!