Top 3 Benefits of eCloud on Its Third Birthday
It's three years to the day since the launch of our eCloud range and to celebrate this momentous, beautiful coming-of-age story (because, let's face it, force-feeding cake to our servers would be a waste of good sponge), we're talking about the top three benefits of our eCloud range.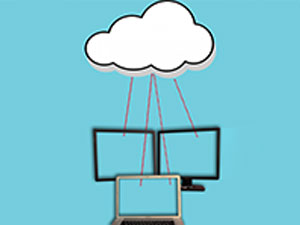 You might feel like we see enough clouds here in the UK (especially if, like us, you're Manchester-based), but cloud computing is a type of hosting that's been gaining popularity like nobody's business.
eCloud, in a nutshell, is our trademarked cloud hosting platform that allows you to access your business information anywhere. It's resilient, reliable and cost-effective and has become an extremely popular way of hosting business.
When the range launched three years ago, it came in three flavours – eCloud Public, Hybrid and Private. Since then we've added eCloud Vault for drag and drop storage, and most recently, eCloud Flex, which is more on the education/dev side. The range has something for everyone but, depending on your needs, there'll probably be one that's more suited for you (if you need any help figuring out which, our team are on-hand).
There's a whole host of benefits of using eCloud that apply to all incarnations though, and all come with 24/7 supported from our Tier 3, 24/7 UK-based engineers – here's the top three!
Scalable
Sometimes companies try and force you to buy stuff you don't need and it's pretty flippin' frustrating, up there with litterers, bad grammarists and people who don't text back. With our eCloud range you can scale your solution to accommodate peaks in traffic – during the festive period, for example – meaning that you only pay for exactly what you need.
Secure
There's been quite a lot of worry since cloud became a thing as to whether it's secure or not. Well, although technology is only as secure as you make it (our security solutions can help you sort that), there are certain basic guarantees that can help put your mind at rest when entering the cloud. Our eCloud range is hosted in our ISO-accredited, ultra-secure data centres, and protected by Cisco ASA firewall as standard.
UK-based
There's been hella discussion recently about how where you host your data affects the laws that govern it, how compliant it is, how secure it is, and who can look at it. With the GDPR coming into force in 2018 you now have to know where your data's stored. With UKFast you can rest assured that your data is always housed in UK-based data centres, which makes life a whole lot less stressful.
On our website you can find out exactly which of our eCloud range will best suit your needs and hear from some of our cloud converts. If you have any questions just give us a call on 0208 045 4945.