Put Your Business on Cloud 9 with Our Event
Are you up to date with the latest in cloud technology? Are you getting the most out of your infrastructure? In this new world where cloud reigns supreme, those that aren't up to speed are in serious danger of being left behind! Our upcoming cloud event – complete with industry rock star speakers – will ensure cloud is well within your reach.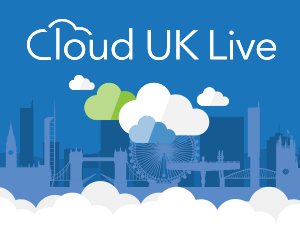 Come along, meet fellow cloud converts, get a load of knowledge in your ears and scope out the UKFast Campus at Cloud UK Live on Weds 6th July from 2-6pm. The event brings some amazing speakers to UKFast Campus; think Springsteen, Dylan and Jagger giving a talk on rocking out – this is the cloud equivalent.
We've got David Rowan, editor at Wired UK; Jo Laking, UKI Cloud Director at Cisco; and James Akrigg, Head of Tech for Partners, Microsoft; plus our very own Director of Enterprise Tech, Dr Chris Folkerd breaking down cloud and how you can use it wisely to boost business. The dream team will be talking about what the benefits of cloud actually mean in practice as, for some organisations, the potential of cloud goes beyond IT infrastructure – it provides the opportunity to deliver enhanced innovation, maximise efficiency and achieve cost-savings at speed.
When: Wednesday 6th July
Time: 2-6pm
Where: UKFast Campus, M15 5QJ
Topics covered include digital transformation and how businesses are becoming more flexible through the tech that cloud offers; maximising power and efficiency from your infrastructure; how hyperconvergence offers seamless consolidation of IT; and the big question of the moment – do you know where your data is? (and why it's such a big deal!). This might all sound super jargony and daunting right now but by the end of it, you'll be able to impress friends, family and strangers with your cloud knowledge.
So come on down and join us, along with our key industry partners, Cisco, VMware and Microsoft, as we explore the latest shifts in cloud technology, and discuss how digital transformation is evolving businesses of the future like yours!