My Morning with Magento 2 at UKFast
Tony, Technical Director at Magento Gold Solutions partner Space 48 (www.space48.com), discusses the Magento 2 event which took place recently here at UKFast. Tony, who has worked with Magento since 2008 and has all Magento-related certifications, is passionate about learning and sharing knowledge, and has spoken at Mage Titans developer events.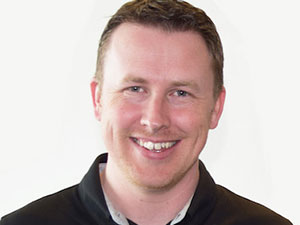 It has been a few weeks now since "A Morning with Magento 2". The event took place at the UKFast Campus in Manchester and was a collaboration between Space 48, UKFast, DotMailer, and SLI Systems, who came to share their knowledge and experience of Magento 2 with a wide range of merchants.
Magento itself was also on hand in the form of Ben Marks, the Magento community manager and platform evangelist. He presented an overview of Magento's original goals for M2 (Magento 2), which highlighted that it wanted to take the best elements of M1 (Magento 1) and expand upon them. It also looked to address common pain points from developer and merchant perspectives. The key areas he covered were:
Improved admin
Improved performance
Improved integration
Improved customisation
Improved upgrades
Improved resources
Ben also discussed the next steps for Magento which includes a commitment to more frequent releases. Magento 2.1 is already on the horizon; a release candidate has now been made available which includes a wealth of new features and fixes, including:
PayPal in-context checkout
Braintree enhancements enabling merchants to qualify for the simplest set of PCI compliance requirements
Improved management interfaces
The new M2 architecture is what empowers merchants to take advantage of this higher frequency release schedule, as the challenges around upgrades have been reduced. However, to take full advantage of this, any custom code or 3rd party extensions have to be written using M2 best practices, otherwise upgrades could well cause broken functionality!
The event included a panel session which involved myself, Ben Marks (Magento), Stephanie Kershaw (Dotmailer), Adam Cade (UKFast) and Ian Scarr (SLI Systems). There were many areas discussed, including the hosting implications of Magento 2 which Adam from UKFast addressed, highlighting how UKFast has been working on its M2 stack and how M2 features support greater hosting flexibility.
Conversations on the benefits of M2 quickly turned into questions about the migration process and how much effort would be involved. I went on to explain the 4 key areas which need to be understood:
Database: Magento provides a data migration tool which assists with a lot of the work required to convert an M1 database into M2. There are additional steps required though, especially around custom data and tables.
Theme: M2 has taken significant steps forward around the theming structure, particularly in how Javascript is being loaded and how it has been made more modular. The new full page caching mechanism has also been improved to utilise Varnish, these factors mean a significant performance advantage. In order to benefit from this, a full re-theme, or a conversion project of the existing M1 theme is required.
Custom Code: There are code migration tools that exist, but these only save some initial time, they do not result in best practice M2 code. Plus, to take full advantage of the new architecture of M2, the M1 code should be refactored and have automated tests written to protect that functionality. If M2 best practices are followed, code will be more maintainable going forward; if not, the site will suffer from future upgrade challenges.
Extensions: If 3rd party extensions have been utilised on the M1 installation, an initial analysis as to whether the functionality has been incorporated into core M2 should take place. Then it should be checked whether the 3rd party has developed an M2 version of the extension. New purchases may need to be made, alternatives found, or custom development completed to replace the old extensions. Magento also has a new Marketplace which showcases curated extensions, these are validated from a best practice and security perspective in order to give merchants confidence in their quality.
A migration from M1 to M2 is not a small undertaking so working with a partner that understands this process is very important. Also, the situation will be different for every merchant. To that end, it should be treated as a re-platform, with an analysis piece being first completed, followed by a business case then being made. There are so many contributing factors that it is impossible to give general guidance on the time or cost required, but what is certain, is that with each new M2 release the business case to migrate will become stronger and stronger.
The event was concluded with a demonstration of the M2 admin system by Mitch Goldman (Space 48 London General Manager), giving the opportunity for people to get hands-on with the new platform and clearly highlighted how far the system has come.
I really enjoyed having the opportunity to connect with so many people interested in Magento and in particular its latest incarnation. I hope everyone that attended the event found it valuable; the Magento community is strong and it was great to have so many knowledgeable people sharing their experiences.
At UKFast we offer an optimised Magento 2.0 stack and also have a dedicated Magento support pod – to find out more give us a call on 0208 045 4945.