What Can Ecommerce Sites Learn From Nosto?
The marketing funnel is a long, winding and ever-so-elusive one that, no matter how much you know about your customers, can be infuriatingly tricky to navigate. Dani explores what you can do!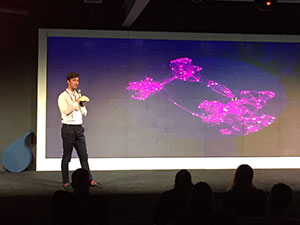 Recent visitors to UKFast Campus, Nosto, created a platform that removes some of the unpredictability from the buying process. And, like all the best solutions, it's simple and as easy to align with your site as Google Analytics.
Under the premise that customers will invariably function across multiple channels and their expectations should always be exceeded, the Finnish founded business uses the ACRO model to increase the customer life time value (CLTV) using a number of digital marketing strategies.
Attract
Present your product/service beautifully. Think magpie, what dazzling item is going to be the hook for your likeliest converters?
Convert
Let the customer's behaviour, needs and wants shape your site. After all, why be generic when you can personalise an experience with items that complement or provide an alternative to a customer's product of interest?
Retain
Whether the customer has already converted or not, a simple email triggered can bring them back to your site. Personalise emails with featured items of interest and a 'Recommended for you' section, or a reminder of what's in their abandoned shopping cart.
Optimise
Nosto advises businesses to continually analyse their KPIs, while their own software enables site owners to conduct split tests and assess customer behaviour in real time. The latter enables personalised optimisation of their on-site experience.
Are you interested in coming to speak at UKFast Campus just like Nosto? Contact our events team on 0161 215 3857 or take a look at our website for more information.
Or perhaps you're simply looking to discover more about the world of personalisation and customisation? Take a look at our round up of what Gateway 3D's Andrew Talbot had to say on the subject back in July last year.