Fridays at UKFast – 27th May 2016
It's Friday, it's a long weekend, the sun is going to come out (I can feel it in my bones) and things are looking pretty good. This week we've been talking about the benefits of M2, our mental new DC Support Hub, and hearing why we're a workplace like no other from one of our top team members.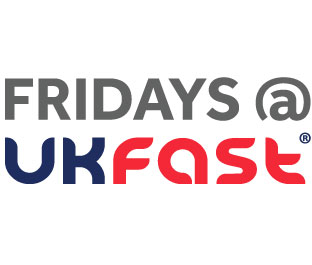 We've also got some incredible news about our MBA scholarship, a behind-the-scenes peek at our offices from the BBC and we're talking about why you shouldn't panic about the GDPR. Finally, we've got an update on the LinkedIn hack, including how to protect yourself, and first Fast impressions from one of our lovely new Comms laydees. Have a blinder of a Bank Holiday everyone!
Going govern-mental for cyber security
It's nearly June but forget summer, you're going to be wishin' it was October when you hear about the new plans for a government Cyber Security centre! The National Cyber Security Centre (NCSC), set to be created for October this year, is at the heart of the government's National Cyber Security strategy and has a whopping £1.9bn backing it.
It will simplify the "current complex structures, providing a unified source of advice and support, including on managing incidents. It will be a single point of contact for the private and public sectors alike," said Matthew Hancock, Minister for the Cabinet Office. He's also called on UK businesses to give feedback on the centre's proposed design so go to town everyone!
The four key objectives of the centre are: To understand the cyber security environment, share knowledge, and use that expertise to identify and address systemic vulnerabilities; to reduce risks to the UK by working with public and private sector organisations to improve their cyber security; to respond to cyber security incidents to reduce the harm they cause to the UK; and to nurture and grow national cyber security capability, and provide leadership on critical national cyber security issues. Plan is that the govt will use it to get their business in order and present a united front on the cyber security war, which sounds good to us!
Update: Snoopers gonna snoop?
We've talked quite a lot about the Investigatory Powers Bill aka the Snoopers' Charter and its Orwellian intentions toward data collection. Well, looks like the tech and privacy advocates' concerns are paying off (or they're massively placating us) because Theresa May's going to review the powers that the Bill would give the government. This little about-turn is down to the Joint Committee's recommendation that when it comes to bulk collection of data, further justification is needed. Watch this space.
A pain point
Researchers in Germany are planning to teach robots to feel pain. An artificial nervous system is being developed based on insights from human pain research which will be attached to a robotic finger with a sensor that can detect pressure and temperature.
The aim of the game is for the robot to be able to "detect and classify unforeseen physical states and disturbances, rate the potential damage they may cause to it and initiate appropriate countermeasures, i.e. reflexes". The artificial neurons will pass on info that the robot will then translate into light, moderate, or severe pain. Researcher Johannes Kuehn told IEEE Spectrum: "Pain is a system that protects us. When we move away from the source of pain, it helps us not get hurt". Researchers are hoping it'll help in the journey to make robots more intelligent – you definitely learn from pain, if nothing else – and might save us some robot damage too.
A splash of joy to kickstart your weekend
Have a great weekend!