You're In Business With Our New MBA Scholarship
Do you want to be the next Richard Branson? Is Business your BAE (ahem, youth-speak for 'Before Anyone Else')? Is the customer your compadre? If you want to take the next step on your journey as an entrepreneur but have been held back by the often prohibitive cost of higher education, then we have good news my friends, because UKFast has launched an MBA scholarship with Manchester Metropolitan University. Applications have just opened so get those brains a-whirring and those keyboards a-keying and apply now!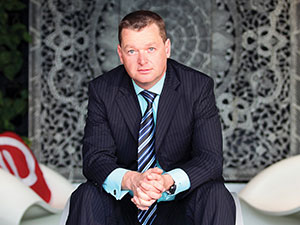 Our CEO Lawrence famously didn't go to university – he actually failed his A-levels too, and instead got his degree at what I believe they call the school of 'life'. After seventeen years at the helm of UKFast, he's a huge advocate of making connections, getting to know the right people and makes sure that every single member of the UKFast team has the opportunity to learn and progress. Well, now he's spreading those opportunities further.
Our exciting new Master of Business Administration (MBA) scholarship with Manchester Metropolitan University gives one budding entrepreneur the chance to achieve one of the most highly valued business qualifications on the university's programme later this year. I mean seriously, this is an absolutely insane opportunity.
The MBA is a globally recognised qualification, combining the teaching of essential business skills with the experience of international study tours and structured mentoring.
Applications for the £6,000 scholarship are open – to apply you have to produce a 60-second video selling your business idea for a new or revised product or service. The winner will start their MBA in October.
Lawrence has already invested £4.5m into a training and education centre here at UKFast and we're constantly being pushed to develop, and given the opportunities to do so. He's also a big believer in the community supporting each other and sharing of knowledge and skills – there's no 'us and them' when it comes to UKFast.
"Business leaders have a responsibility to inspire and help those at the start of their entrepreneurial journey. Whilst it's a very exciting time, it's also overwhelming when you really consider the personal and financial sacrifices," said Lawrence.
"Growing and nurturing talent is essential for us in Manchester. We have so much to offer businesses and entrepreneurs and we have to make sure that these opportunities are open to anyone with the skills and ambition to help us become the UK's number one tech city. This is a great chance for people with the right level of passion, innovation and dynamism to show that they can turn a good idea into a great business success."