Fridays at UKFast – 20th May 2016
Happy Friday Campers! This week we've been talking about how you can be a superhero, and why there's no escaping the GDPR (so best to make sure you're ready). We've got the lowdown on why data analytics can help your business (as well as your position in the Premier League), and behind-the-scenes action from SpiceWorld. We're also sharing why we're so excited to sponsor the Big Chip Awards once again and how channelling your inner consumer is good for company vision. Finally, we've got important security info for LinkedIn users and we're explaining why ISO9001 gives you good quality service. And, in other news…
Best of British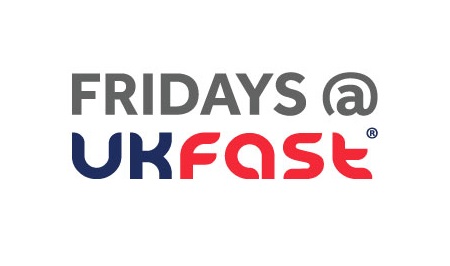 You might've heard the ruckus around data sovereignty, Privacy Shield (née Safe Harbour) and why – with the new data protection regulations coming in – now is the time to find out where your data is being stored. This usually culminates in the thinking that keeping your data on British soil is preferable as you know the laws that govern it.
Well, looks like we're not the only ones who think like this – Digital Economy Minister Ed Vaizey has said that the government is actively encouraging more overseas tech firms to open UK data centres in order to combat rising data sovereignty concerns and " allow UK businesses to have more opportunities to store their data in the UK".
UKFast has always had 100% UK-based, wholly owned data centres, so you know exactly what you're getting when you entrust us with your data. For more information give us a call or have a read of our whitepaper.
Vulnerable 'droids
Nope, not R2-D2 and C-3PO in A New Hope – Android phones. A researcher at Duo Security reckons that around 60% of enterprise Android phones could be vulnerable to a flaw. To be compromised, users need to have downloaded the attacker's app from the Google Play app store, so it's another lesson in paying close attention to what you're letting into your phone. The vulnerability would let attackers take control of the phone completely, so it's hoped that manufacturers will push out patches soon – Android users keep your eyes peeled.
Searching for a new way to pay?
Google's launched Android Pay in the UK as an alternative to the Apple and Samsung versions. If your phone's less prehistoric than mine, and you have an eligible credit or debit card from a supported bank, you'll soon be able to pay for things by tapping your phone against contactless terminals – just download the app. Android Pay will be accepted anywhere that accepts Apple Pay – if you're a company looking to implement the tech and already have Apple Pay, you don't have to add any extra hardware.
As a user, it allows you to make payments up to £30 just by tapping your phone against the terminal – you don't need to unlock it, which could be a good or kinda scary thing (Apple Pay needs a fingerprint). If you want to pay more than £30 you have to go through extra security measures.
(Day)dreaming of another world
Google has unveiled a new virtual reality platform, Daydream. Rather than being a new headset it's a new ecosystem for Android N which VR software will be distributed through. It works with your Android smartphone and optimises the device for VR. It'll be out around autumn and manufacturers are starting to build Daydream-ready phones.
Google's also releasing a piece of kit that you can use as a remote controller or arm/tool type situation in the VR world (e.g. a sword to kill zombies). There'll also be a mobile-based headset coming (think Google Cardboard), and there's also going to be a VR version of Google Play where you can download 3D films and videos.
This woman is feeling the force of fun! (Best bits from 1:30)
Have a good one!