Delivering a Quality Service with ISO9001
You may have seen ISO9001 on our website and wonder what it is and what it means for you.  ISO9001 is a quality management system that provides the capability for companies to deliver quality services and products to their customers. Our compliance expert Anthony explains.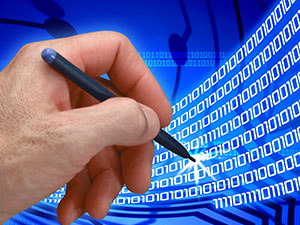 UKFast prides itself on delivering a quality of service that is second to none.  As a certified ISO9001 service provider we follow the Eight Quality Management Principles that reflect our core values of being Dynamic, Innovative, Professional, Passionate and Supportive.
These are the Eight Quality Management Principles:
Customer Focus
Leadership
Involvement of people
Process approach
System approach to management
Continual improvement
Factual approach to decision making
Mutually beneficial supplier relationships
Why do we need ISO9001?
It improves effectiveness as the Quality Management System provides a method of consistent delivery of products and services. It provides managers with a good management tool to get the job done.
This provides a good system to keep track of all the activities we undertake to provide our service and continually improve.
All businesses face risks. This provides the tools to do everything possible to ensure success.
This is a widespread quality management system which is used all over the world and has been well established for a number of years.
From this system we can measure the service that we deliver to our customers and enables us to measure our effectiveness and quality of service and provides a driver for continual improvement.
Our quality management system is measured for effectiveness with our internal audit programme and externally audited for certification by our ISO certification body ISOQAR to provide customers with the assurance that they are receiving the best quality of service.