LinkedIn to a Security Scare
So, heads up LinkedIn users – the latest connection in your network could be a cyber crim. 117m users of the business networking site have had their passwords and email addresses exposed in a mass hack and are now being sold – which is particularly bad news if you use that password for anything else.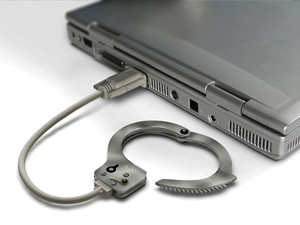 The data was originally nicked in 2012 and LinkedIn took steps to combat the breach back then, but the extent wasn't fully realised – and it now looks like one charming individual is trying to make a pretty penny on them by selling the user details on the Dark Web.
The site should be contacting you if you're affected but – if you use that password on any other account – you might want to consider changing them.
A LinkedIn spokeswoman said they're on it: "We are taking immediate steps to invalidate the passwords of the accounts impacted, and we will contact those members to reset their passwords. We have no indication that this is a result of a new security breach. We encourage our members to visit our safety centre to ensure they have two-step verification authentication and to use strong passwords in order to keep their accounts as safe as possible."
Two factor authentication (2FA) is a pretty cracking idea if a site has the option – it offers an extra level of security when logging into an account by asking you to provide another method of identification. It's usually a combination of two or more of the following: something you have (e.g. a bank card, a mobile phone), something you know (a password or PIN etc.), and something that is inseparable from you (e.g. a fingerprint). When you log in you get sent a code, for example, to your mobile that you then enter and bingo, open sesame. UKFast customers can enable two factor authentication in their MyUKFast contact access screen.
For more information on secure website hosting and the security solutions available at UKFast take a look at our website or give us a call on 0208 045 4945.