Kicking Goals with Data Analytics
I have some bad news for Leicester fans – it looks like the team may have had a little help when it scooped the premier league status earlier this month. I'm not talking about drugs, bribery, or the voodoo chanting that my sister did before they played (she's a big fan); I'm talking about the power of data analytics. And – football team or not – you can use it to score big too. Here's how: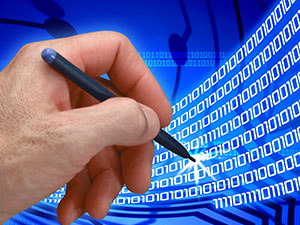 Data analytics doesn't sound particularly sports-related but when Leicester City took the title in a totally unexpected win earlier this May, it might have been what gave them an edge.
The club is considered one of the most forward thinking in the Premier League in terms of data analytics as, according to Chris Mann, marketing executive at performance analysis company Prozone Sports, Leicester has been using its products for 10 of the past 11 seasons.
He said, "They currently receive a feed of our Prozone3 tracking data to support the enhanced assessment of player fitness and conditioning through a range of physical metrics, such as distance covered, sprints and high intensity runs. This type of data can be used to inform the coaching process and to tailor training programmes to the needs of individual players based on their in-game exertions."
These analytics might also be the reason why the club suffered very few injuries throughout the season, and why the team had its top choice of line-up throughout.
Players received interactive reports from their performance team before and after the matches via iPads, which included statistics, subjective comments and match footage.
The club has a specialist analysis room in the stadium and games are coded using Opta data – along with metrics and benchmarks these play a big role in Leicester's game. "It's part of the culture in the club. By exposing players to data, they are becoming familiar with it and the insights it can bring," says the club's first team performance analyst Peter Clark.
Ex-Leicester manager Nigel Pearson, who brought in many of the processes, said: "It's difficult to quantify, but we work in an industry  which I repeatedly say is about small margins. If we can find a way of giving us that half or 1% opportunity to be better prepared, then we'll try to do it. It could be a placebo effect, but it doesn't really matter. It's about trying to do the right things and getting as many players in the right condition to take to the field."
If you take the team as if it were any other business, this makes a huge amount of sense. Looking at the data available, drawing insights from it, finding stress and overload points and ensuring that the key players are working at optimal capacity can all be done – to a certain extent – via data analytics.
As a(n off)side note, if you've got the data – which is becoming more readily available and more of it under the umbrella term 'big data' – it's vital to store that data safely. Attacks are getting more sophisticated so employees need to be trained in security, and – just like having the home advantage – location can have a huge impact on the laws that govern it and therefore who can access it. These are things that businesses will need to be doing properly anyway (such as the GDPR changes coming into force over the next eighteen months).
While this might seem like a lot to take on in your business, it's totally doable. Seek expert advice if you're unsure. Once tech is playing for your team you'll be top of the league too.
To find out about the UKFast solutions that will give your business the edge take a look at our website or give us a call on 0208 045 4945.