Is Your Inspiration On the Money?
The latest Inspire MCR event was a great chance to see innovators speaking honestly about their successes, failures, and motivations. Al has the lowdown.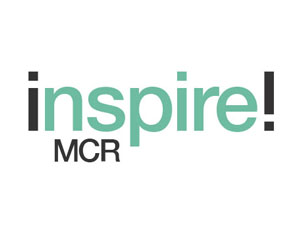 Newly appointed BusinessCloud editor Chris Maguire chaired the event and was joined by property developer and founder of Urban Splash Tom Bloxham, and a panel made up of four digital entrepreneurs who detailed their paths into the digital industry.
A recurring theme, echoed by every speaker at the event, was the distinction between financial management and a preoccupation with profit.  From all the entrepreneurs on stage, the message was clear: financial success is a product of hard work, but should not be your primary motivation.
Tom Bloxham was first to the stage and began by telling the story of his ever-present entrepreneurial spirit, which began with a career selling posters, records, and even fire extinguishers. Eventually, Tom moved to Manchester and began his career turning the beautiful but derelict buildings into new property.
When asked about money, Tom said: "I've met lots of successful people in business. I never met anyone who was successful because they wanted to be so for the money. The money's like a by-product for successful people."
The first of the panel of digital entrepreneurs to share his insights was Stephen Tucker, CEO of Bunting, an ecommerce service which improves product recommendations by analysing real visitor behaviour.
Stephen described his initially rocky path towards entrepreneurial success, which hinged on the moment he discovered that his design agency was spending ten times its previous average on PPC sales. To work out where this extra activity was coming from, Stephen built a piece of software which tracked the PPC activity and would expose any foul play.
Sure enough, the majority of PPC activity was coming from just a few IP addresses, and the software Stephen had built had successfully profiled the excessive activity as belonging to one of his direct competitors. A new product was born. Bunting uses the same process to profile customer behaviour and suggests new products, based on real visitor data behaviour.
Stephen explained that his success was driven by a need to see himself succeed, rather than for anyone else. He said: "To me, it's not about being a millionaire, but about proving to myself that I'm not a failure", continuing "successful people love what they do and want to make a difference."
Jamil Khalil of Wakelet also wanted to make a difference, after finding himself lost when trying to organise his many bookmarked websites. He noticed that there wasn't a way to collect all the information he needed from the web. The problem seemed to follow him around. After travelling to New Zealand, he found he had trouble sharing all of the links he'd amassed. When studying, he found the same difficulty organising and annotating bookmarks. In his job at Airbus, he'd have trouble finding the links he wanted to send to clients. Jamil resorted to saving links in word documents, but they ended up so large that he couldn't email them.
A solution was necessary which Jamil couldn't find, so he decided to create one in his product Wakelet. It was created initially with a few of his friends, and after a turnaround in staff, he met someone by chance at an airport who would become the web designer for the business.
Jamil said: "This is a disruptive space. It's about making the internet more meaningful in the future."
Eventually after lots of networking, the business received funding from the company behind Angrybirds.
When asked the investments effect on revenue, Jamil said: "People often ask me how we will generate income. We don't. But why should it all be about immediate returns? WhatsApp never made any money in the beginning. Sometimes, we just have to invest in innovation."
Lee Dentith took a different approach with his latest product, improving on a free service. The serial entrepreneur is CEO of Salford-based business Dr Now, which aims to improve the options for healthcare. Lee was driven to this latest idea 18 months ago after finding it difficult to organise appointments with a doctor with his two children.
The Dr. Now service provides access to a qualified doctor over a video call, meaning that the time usually spent organising and attending appointments is essentially removed.  Working with Now Pharmacy, the service also delivers medication to your door.
When sked how big the business could grow and how many people could benefit, Lee responded: "In my mind, there are 5 billion people who need servicing."
Last in the panel was Abdul Alim, who told the story of his initial failure in school, leaving with no qualifications.
Abdul came up with the idea for Offermoments with a friend. He said: "We wanted to change the world and we thought we'd get the best ideas from films". The two watched lots of films and were inspired by Minority Report, during a scene with a personalised billboard.
Offermoments intends to recreate this product on the high-street. Using location and social networking data from users' mobile phones, the billboards will intelligently offer advertisements to commuters walking past. The system is designed to give advertisers a more intelligent platform, reaching a more relevant audience and lowering costs for advertisers.
When asked how the product will make money, Abdul said that it's all about finding new methods of advertising. The online method of advertising has turned the market into a more level playing field. Now, Offermoments wants to make it easier and faster for advertisers to get out there.
Find out more and register your interest for the next Inspire event on our website.