Cashing in on Ecommerce Excitement
When it comes to online spending, the stakes are getting higher and the competition is getting fiercer, and with Cyber Monday and online festive shopping getting bigger every year (the digital equivalent of the Black Friday brawls in Asda aisles) there's some serious success to be had. New research shows that online spending in the UK has increased by a whopping 8.4% year-on-year but what can retailers do to take a slice of the ecommerce pizza?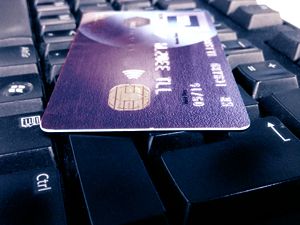 According to new stats released by Visa there was a year-on-year increase in online sales this April, which is the largest increase since December 2014. To put this into perspective, face-to-face payments only saw a 0.2% increase. Not a bad time to be selling online.
Delving deeper, Kevin Jenkins, UK and Ireland managing director at Visa Europe, explained the type of transactions are more towards an "experience economy" meaning that consumers are now spending less on physical goods and more on experience-based goods like holidays or meals out.
So, with the new version of Magento not just on the block but now pretty much the entire block itself, it could be the perfect time to ensure that your solution is primed to take advantage of the excitement.
There are big benefits to upgrading to M2 and experts at our Magento breakfast event last week explained that it does the same things as before but does more things on top of those, in a more user-friendly way.
It's probably worth a look for any pioneering ecommercer then, but it's also important to ask whether a move is right for you; at our recent round table industry experts discussed exactly that.
If you do decide to investigate further, our expert team has been beavering away to get our M2 optimised stack ready to make the most of the platform's new features. Watch this space for more on making the most of M2.
At UKFast we offer an optimised Magento 2.0 stack and also have a dedicated Magento support pod – to find out more give us a call on 0208 045 4945.