Feel Safe? You Shouldn't
"It won't happen to me" is something that we're probably all guilty of thinking from time to time. Unfortunately denial is not a river in Egypt and it won't keep your business safe either. It might seem like online attackers would never be interested in your business but new research suggests that that's not the case at all – here's why now is the time to bolster your defences. Yes, you.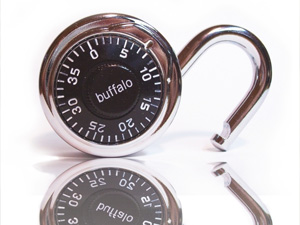 A new government survey has been released alongside its Cyber Governance Health Check, which was launched following the TalkTalk cyber attack in October last year (remember that, because TalkTalk definitely will!); it found that two-thirds of big UK businesses have probably been hit over the last year and – terrifyingly – that a quarter of those firms are attacked at least once a month.
There's also a good chance that they might not even know about it, as many firms don't have robust monitoring in place, or test their systems to find weak points before would-be attackers do.
Investing in decent security defences can seem like a mega up-front cost, especially for smaller businesses, but if you assume that you're going to be hit (and, according to this new research, it's pretty likely) it can save you bigtime in the long run – attacks can cost millions, plus a fine if you're found to not be sufficiently protecting yourself and reputational damage on top of that.
It's not just big businesses either – small businesses might think they're under the radar and don't have enough data, but attackers can pretty much monetise anything and may think that smaller businesses are less likely to invest in security defences.
The government is investing £1.9bn over the next five years to tackle and prevent cyber crime, and a new National Cyber Security Centre will offer security support, so there's no reason for not protecting yourself now!
If you want a bit of a hand UKFast has a whole heap of security defences – find out  more on our website or give us a call on 0208 045 4945 for expert advice.