Fridays at UKFast – 6th May 2016
Good work on Friday everyone – we've made it through a week without any high-profile celeb deaths *touch wood* so we'll count that as a win. This week we've been mostly talking about why we're sold on the NECAs, asking whether you want to work in a great workplace, breaking down the tech on an important security update and sharing info on two big security alerts you need to know about. Now kick back and get some news in your peepers.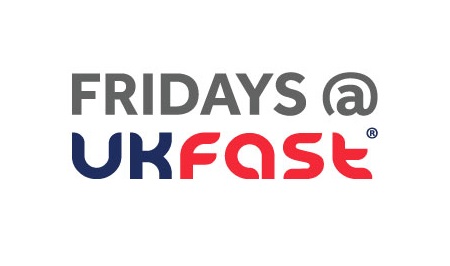 A rotten practice
A user of music streaming service Apple Music has complained that Apple's gone and wiped a whole bunch of his personal audio files from his device, including some of his own compositions. After speaking to Apple he was told that the only way to 100% ensure this doesn't happen again is to stop using their service at all; apparently it legit sometimes replaces your music with the streamable version or uploads then deletes original user files.
"If Taxi Driver is on Netflix, Netflix doesn't come to your house and steal your Taxi Driver DVD. But that's where we're headed. When it comes to music, Apple is already there," said the user, James Pinkstone. Others are saying that it could be the confusing iTunes interface that's at fault, but it's definitely something to be wary of – keep backups (as is good practice with anything on your device) on a secure, separate hard drive.
The reality of paranoia
If you think that virtual reality's out to get you then you could be right, but in a good way. The tech that was once associated with gaming and sci-fi films is now making strides in healthcare, highlighted by a recent 'ground-breaking' study on treating paranoia. Researchers at Oxford Uni have found that by simulating a situation which sufferers would normally find stressful via VR can help treat them.
The simulation lets sufferers practice dealing with the situation in a controlled environment and many found a marked decrease in their paranoia. Some people with severe paranoia – which affects about 1-2% of the population and is usually a symptom of mental health disorders like schizophrenia – can find it so crippling they can't leave the house. Similar success has been had using VR to treat veterans with PTSD- just a couple of examples of the incredible ways that tech can be applied across various public services.
A core requirement
A bit of a heads up for devs looking to get into Apple's app store, and ones that are already there, there's a new IPv6 requirement knocking about. As of June 1st, all apps submitted to the app store will have to support IPv6-only networks. It means that a small number of current apps will also have to update their code; you can catch up on the relevant guidelines on the Apple developer documentation website.
Most devs won't be affected though, and Apple makes sure that system frameworks are up to date and already support IPv6-only networks. The idea behind IPv6 is that IPv4 (the list of internet addresses, essentially) is running out, so the internet needs more, stat, with the aim to completely replace IPv4 eventually.
Speeding up development
BT has announced that it's going to spend the next three years hooking the UK up with faster broadband and mobile services. It wants to enable "ultra-fast" broadband in 10 million premises by 2020 and improve 4G coverage too.
Sky's unconvinced though, saying that, instead, BT should be investing in the UK's broadband fibre network. "Despite BT's claims, it is clearer than ever that their plans for fibre to the premise (FTTP) broadband will bypass almost every existing UK home," said Andrew Griffith, chief financial officer at Sky. Keep your fingers crossed and watch this space.
Man brutally attacked by baby seal
Have a good one!