Fridays at UKFast – 29th April 2016
Well done everyone, ya made it. This week we've been talking about how to keep your business going in the face of increasing power outages, why Spiceworld London is where you want to be next month, asking the experts whether M2 is right for you, and sharing the surprising benefits of going mobile-first. We've also heard insights from the amazing speakers at the IoD Women Directors Forum event on impact and influence (and Chaka Khan). Now crack on with the best of the rest!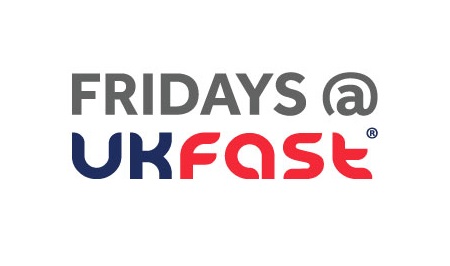 Don't get held to ransom(ware)
Being held to ransom might sound like something that only happens in Kathy Bates movies, but new figures show that about a quarter of all cyber threats are now ransomware, and rising, as research by security firm Eset found that attacks are increasingly targeting the UK. Ransomware typically encrypts all your business then demands payment in exchange for the decryption key – you're pretty stuffed without it, especially if you don't have up-to-date backups.
Ondrej Kubovič, security specialist at Eset said users should be "very cautious about which messages they open" as they can come in emails that look like they're from someone you trust. Another report said that ransomware is going "crazy. It's everywhere," so it's vital to be training up your staff and keeping a beady eye out. Don't click on unknown links, ensure that employees know what to look out for and report any potential security breaches to the relevant team; keep software up to date and ensure your solution is monitored in case of a breach.
Calling on tech
In a bid to make the country safer for women, the Indian government is bringing in legislation to add panic buttons to phones. The country is notoriously dodgy on protecting its women, but steps like these will help!
The plan is that every phone sold from 2017 will have a panic button to let users call the police quickly should they need to, and from 2018 will have inbuilt GPS too. To work the panic alarm, you press and hold a number on the keypad, which calls the emergency services. Pretty nifty, though you'd have to make sure the phone was locked in case you set it off by accident – the consequences of a pocket dial could end up being way worse than when you do it to your mum!
Update: A few weeks ago we mentioned some potential drone-on-plane action – following an investigation it sounds like it wasn't a drone after all! Wonder whether it'll affect the proposed legislation to let the authorities take control of drones that are flying too close to planes…
In our final IoD post of the week, the eternally wise Dr Ann Limb CBE shares five ways in which our life experience influences us all.
Power matters but influence matters more, because it has lasting impact. With impact you can leave a legacy.
We ignore our heritage at our peril. We can learn lessons from our predecessors and use those lessons to make our own impact
You can't have influence without health and education. We should work as a society so that everyone has those basic needs, giving everyone the opportunity to have impact and influence.
Values matter. How we form our values and how we live by them will directly reflect the personal degree of influence you can have, and the amount of impact.
Childhood experiences are critical in influencing your character and will continue to have an impact on you throughout your life.
A little too much reality?
Have a good one!