The Surprising Benefits of Going Mobile
When I say 'mobile working' you might imagine a millennial, probably in a Starbucks, working on their novel over a soy chai latte. And you'd probably be right – those millenials are pretty smart (probably because they're so caffeinated). But it's not the big picture, not by a long shot. A new survey has found that mobile working means better business, making workers more creative, satisfied and loyal – and isn't just for the Starbucks generation either. But once you've heard the benefits, how do you go about putting a strong, secure strategy in place?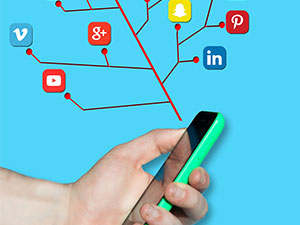 The Economist Intelligence Unit (EIU) did a study of 1,800 employees for wireless networking provider Aruba; it found that a mobile-first enterprise environment can improve performance when a business absolutely nails its mobile strategy. The study's called Mobility, Performance and Engagement, if you want a bit of light bedtime reading.
The study also found that age had no bearing on how engaged an employee was with mobile working – so anyone who's reading this and thinking that there's no way they could benefit from this new-fangled tech tomfoolery, think again.
The stats speak for themselves. Companies rated as "pioneers" in the support of mobile technology found the following: a 16% rise in productivity, an 18% rise in creativity, a 23% rise in employee satisfaction and a 21% rise in loyalty. Those aren't stats to be sniffed at.
Broken down, six in ten employees said access to mobile tech made them more productive. This makes sense; we live in a world where many of us now spend more time on trains commuting, planes visiting satellite offices, or simply heading to meetings than actually being in the office.
Plus, being increasingly reliant on tech as a workforce means that we need to able to access info quickly and easily and, realistically, from anywhere – for many busy employees and execs, doing their job without access to email, for example, on the go would be nigh on impossible. A whopping half of those asked also believe mobile first increases their creativity, and the ability to collaborate also made a third of them feel more loyal.
"Most companies and employees understand that a mobile-first approach can be good for business, but if you can tell a CEO of a Fortune 500 company that their organisation can achieve a 16% increase in employee output, or tell HR directors that they can increase loyalty, we believe they'd make mobility a greater investment priority," said Aruba marketing vice-president Chris Kozup.
So now you know. But for anyone who's all like, 'I use my phone on the train to access my emails, so I'm already a mobile worker', it's not quite as simple as that – as with any progress, there are things to consider before jumping in the deep end.
Chances are mobile first will also mean Bring Your Own Device (BYOD). Have you thought about what happens if you leave your phone on a train somewhere? Do you have good security practice and back-ups in place? Do you partition work and personal data on your devices if you do use them for both, in case you leave your job and the company wants to extract the info? Ensuring you have a clear BYOD and mobile strategy in place will help avoid these worries and more, leaving you to reap the benefits of embracing tech! If you're unsure how to approach this, seek expert advice.
To find out about some of the tech at UKFast making your life easier take a look at our website or give us a call on 0208 045 4945.