Spiceworld London: Top Tech And Bacon
We've recently joined the Spiceworks Community, an online portal where millions of IT pros around the world meet for tech conversations, vendor reviews and all things bacon (seriously). We're excited about sharing our stories, joining in on tech debates and connecting with their global online IT family, and we couldn't resist the opportunity to meet Spiceheads (the official name for community members) at their annual two-day IT conference – Spiceworld London!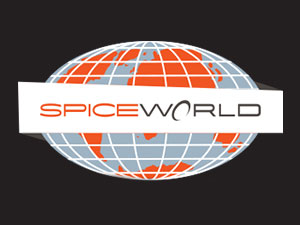 In their words, Spiceworld London is the place to "get real-world how-tos from marketing experts and IT peers, and geek out with like-minded IT pros, tech vendors and the Spiceworks team". As a Gold sponsor of the conference, we'll be ready to meet attendees at the UKFast stand where we'll be giving demos of our latest products, giving away some unmissable swag and chatting to new faces about all things spice. Plus, our very own Director of Enterprise Technology, Dr. Chris Folkerd, will be giving the lowdown on cloud in his speaker session 'Optimise and Scale: Don't underestimate the power of the cloud'.
Here's a little flavour of what Chris will cover:
"Pretty much every business out there is using cloud in one way or another; for many, it has become a fundamental part of business growth. Cloud makes companies more efficient and more dynamic, but what happens when that investment starts to pay off and you need to expand your solution to keep up with your business?
"With CPU contention, random untraceable disk IO and Slow Guests OS to contend with, evolving a cloud platform can be a painful process. For most of us, the lessons are learnt the hard way but, for one day only, UKFast's VMWare and KVM/OpenStack experts are here to share their war stories with you."
In the meantime, follow UKFast on the Spiceworks Community for updates, events and goings-on at the UKFast Campus!