Fridays at UKFast – 22nd April 2016
Happy Friday and Happy Earth Day one and all – be a pal and take care of the planet today (and every day)! This week we've mostly been hearing why Olympian Diane Modahl links sport and business and asking if you're putting your business at risk. We're also sharing why now is the time to find out where your data is stored and getting expert insight on whether cloud is making the traditional office a thing of the past.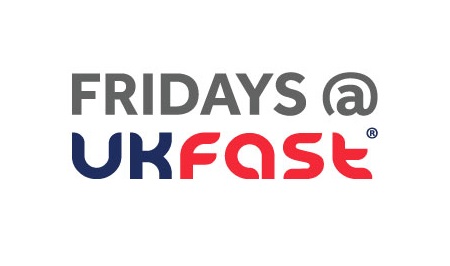 Searching for security solutions
For anyone who wants a bit of a shock to the system at this time on a Friday (which is no one but it's gotta be done I'm afraid), Google has announced some fairly worrying new security figures. Last year alone the search goliath, who teamed up with uni researchers to carry out the study, found a terrifying 760, 935 compromised sites. Even worse, many of the companies not even realising they'd been hit.
When they flagged up the problem to admins of the compromised sites, most were fast on the uptake to nix the malware but frustratingly 12 per cent were compromised again within a month. Google's trying to clean up site security and is urging admins to sign up to safe browsing alerts. As always, monitoring your site is crucial and things like pen tests and vulnerability scans are an important part of any security toolbox!
Are you a pioneer or falling behind?
The Confederation of British Industry (CBI) and tech leg-ends IBM have warned of a growing digital divide in the UK, which could have an impact on the economy and UK competitiveness. As some companies rocket with new technologies, others are in serious danger of falling behind as they fail to. The report found that there's a pretty even split between the "pioneer" firms that are adopting digital tech (55%) and the ones that are falling behind (45%).
Although most firms see tech as helping them improve processes and customer satisfaction, many of them don't feel like they have the skills within the business to push forward. If you're looking at this and now worrying that you fall into the second category, the good news is it's never too late. The report reckons that a fast and reliable net connection, online platforms to take your product to market and a battalion of cyber security tools are a good place to start. In terms of your website (and security more generally) a decent hosting provider can help in a few of these areas, and it's always good to get as much help as you can, so why not make today the day you get up to speed!
Flying in the face of safety
Any nervous flyers might want to look away now, as earlier this week the first ever suspected collision between a drone and a plane was announced – you could probably hear the chorus of 'I told you sos' follow shortly after. There have been fears of drones flying too close to planes ever since they took off (literally and metaphorically), which is why regulations have been in place to restrict them from certain areas but since this possible collision it's looking like things might go one step further.
US politicians are now looking at legislation that would let authorities intercept or shut down drones that came too close to airports and the UK may well do the same. There are a few tech startups looking at tech-related ways to do this, such as radio jammers from tech firm Batelle; tech startup SkySafe also recently unveiled tech that would allow authorities to take over the control of a drone and 'neutralise it', which doesn't sound sinister at all… My personal favourite is that the UK's Met police are considering using eagles to intercept drones, after trials in the Netherlands. Eagles.
Have a great weekend!