Why Now is the Time to Find out Where your Data Is
With tighter regulations on data compliance set to come in over the next couple of years it might sound like a lot of time for businesses to get their ducks in a row, but considering that nearly half of businesses leaders currently don't know where their data is hosted there's a good chance you've got your work cut out for you before then! Here's why you need to get yourself up to speed, and soon.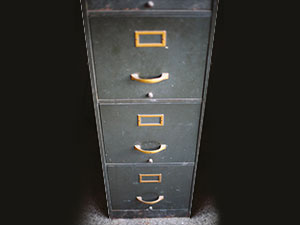 A recent study has found that 47% of IT decision makers in EU businesses don't know where their critical and personal data is hosted, geographically speaking. The study was carried out by our trained market research team – so it's hot off the press – and we asked over 300 EU business IT decision makers open questions during a telephone interview.
To be honest, these results are pretty understandable – if a little worrying. There's so much to think about when trusting someone with your data that after the obvious security/SLA type checks you just want to hand it to a trusted hosting provider and hope that that's the end of the hassle. Where they keep your data seems fairly irrelevant because with the rise of digital the world is small enough for it not to matter whether your data's in Taunton or Timbuktu, right?
Wrong, I'm afraid. In the wake of the Safe Harbour situation it's never been clearer that where your data is hosted is one of the most important questions a business can ask. It seems that the EU agrees too, because it's bringing in tighter regulations meaning that you could be penalised if you're not up to scratch within the next two years.
The new ruling is called the EU General Data Protection Regulation (GDPR) and was adopted at EU level last week. This means that it's now official EU law and is going to apply to all EU companies as of 2018 – again, sounds like a fair way off but think back to 2014, doesn't seem so far away now does it? The upshot is that it's going to mean more regulations and harsher penalties for those that are non-compliant.
It sounds pretty extreme – especially with all the EU controversy at the moment – but looking after your data and knowing where it is, is something that needs to become par for the course for all UK businesses; because believe you me, the fall-out for not taking these precautions could be far worse. Oh, and even if we leave the EU, the GDPR will still effect your business.
If you're a UKFast customer you can sleep a little easier at night knowing that your data is safe and sound in our UK-based wholly owned data centres,
Find out more about what the changes mean for your data in our recent whitepaper.