Fridays at UKFast – 15th April 2016
You know what day it is – it's Friday, and that is the most excellent of all the weekdays. It's also the day to catch up on the week's tech news. This week we've mostly been talking about a critical fix (that wasn't so critical after all but you should patch nonetheless), and a phishing/ransomware tag team that's causing a bit of chaos. We've also got an invite to a Morning with Magento 2 for you, and exclusive footage of some experts discussing the game-changer of the business world. Finally, we're checking in with the Privacy Shield update and discussing why it's still not doing what it says on the tin. Have a good'un!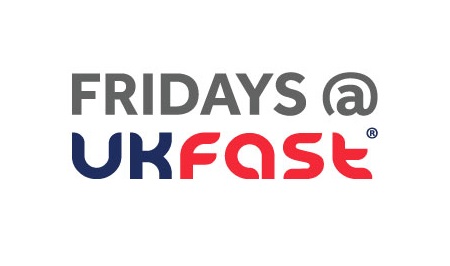 Do you have a strategy?
It's always good to have a plan. Especially when it comes to your digital strategy. That doesn't seem to be the case for many IT leaders in Europe though as, ironically, a new survey has found that digital projects tend to be a little bereft of any strategy.
More than half the respondents to the survey, which was done across Europe by supplier Fujitsu, said that digital projects often had competing priorities and unclear strategies salting their game.
The survey identified a 'perception gap', which is when digital and technology professionals have a wider perspective of what is needed, "recognising the importance of business change, while others in their organisations have a more limited focus on IT and technology". Aligning these two things would probably result in a better outcome and clearer strategy all round.
Think outside the box
Tech consulting gurus IBM and US file sharing company Box have said that it makes more sense for most companies to partner with major cloud infrastructure firms rather than trying to build their own data centres because, unless they can do it at scale there's no point trying to compete. This, they reckon, allows companies to focus on their product, rather than the upkeep of hardware.
It's a fair point – while keeping your website running probably sounds like a simple undertaking it's actually orchestrated down to a T and unless you have specialist knowledge, one weak link in the chain could cause your solution to come tumbling down (not to mix metaphors or anything). Pick a hosting partner that you can trust and work with them to figure out what you need!
Microsoft has your back
If you have your phone tapped then the US government has to tell you – now Microsoft wants to be able to tell customers when their emails are searched too. So it's suing the US government. Microsoft says that the government going through someone's emails – which is essentially customers taking advantage of the trend of storing their data on tech companies' servers rather than their own devices – is basically the same as going through someone's desk. Over on the other side of the fence, the government says that it might tip off suspects if they tell them they're searching their emails.
This isn't the first time a major US tech co has asked for more transparency from the government around surveillance, but in the wake of Apple's recent victory, they may have a better precedent this time. "People do not give up their rights when they move their private information from physical storage to the cloud," Microsoft said in its court filing.
Anyone who said Barbies are for girls…