A Safer Way to Share Files
If 'I wish UKFast had a file sharing platform for business' is what you're wishin' then we're in the business of wish granting, because now we do! FASTdrive™ is our new file sharing platform for business! There's a whole host of reasons why you're going to want to give it a go, starting with the fact that, unlike many of the alternatives, it keeps your data secure on British soil!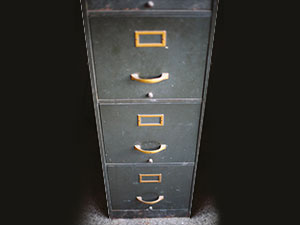 FASTdrive™ is like Dropbox for business, but combines Citrix's Sharefile front-end interface and our very own UKFast eCloud Vault BackEnd Storage. Because it uses eCloud Vault, your data will be stored snug as a bug in a rug in our UK-based data centres.
If you're unsure why this is big news, it means your data isn't sent overseas and getting tangled up in data sovereignty issues like Safe Harbour – many other companies will store data overseas leaving them subject to much murkier privacy issues.
It's also pretty flippin' secure in these data centres because our eCloud Vault Storage is encrypted, which means you're sending everything via HTTPS secure connection and your data is encrypted at rest, keeping it away from prying eyes.
Your account also comes complete with built-in two-factor authentication (2FA) which you can choose to activate or not (we'd definitely recommend it though as 2FA is currently one of the best ways to protect your accounts!) and also in-built email encryption, that will encrypt not only the body of your messages but also any attachments with the industry standard AES 256-bit algorithms.
It's also dead easy to use. Users can share files by syncing via a desktop folder or dropping files directly into their account via the portal. Through file versioning you can easily keep track of who's accessed the file last and what changes were made too.
There are loads more benefits to using FASTdrive™ and, as it's a self-managed platform, you have contro;, with options from creating your own employee and client lists, to assigning subdomains and using it alongside apps and plug-ins for every device imaginable. Why not give it a try today!
For more information just give us a call!