The Magician's Trick
A website functioning at full power is a beautiful thing – a fast, secure, stressless experience. Just like a magic trick, there's a lot of work that goes into making this happen that most people will never see, but – probably because of a lack of sequinned jackets and prime-time TV slots – unlike a magic trick, it's not something that's often celebrated.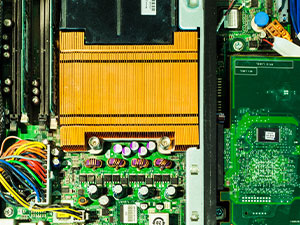 This is why the DCS awards are so incredible – a celebration of the amazing data centre teams beavering away in the background to keep the web working at its best. We're thrilled to announce that we've been shortlisted for two awards this year, but now we need your help!
From day one we've had service at the top of our mind at UKFast – both in terms of people and in terms of tech, running right from the smallest piece of hardware in our data centre to the top tech engineer in the team. That's why it's a huge honour to be able to say that we're in the running for Data Centre Hosting/Co-location Supplier of the Year and Data Centre Cloud Vendor of the Year at the Data Centre Solutions Awards 2016!
Our CEO Lawrence and his wife Gail set up UKFast sixteen years ago when they were unable to find a hosting provider that offered the level of service they needed, so right from the start we wanted to provide something special.
Now, many years later, they've achieved just that. We have four wholly owned, UK-based data centres that have been built from the ground up with our customers in mind. Our data centres are secure, both in terms of certifications and in terms of physical security, and we have a 100% uptime guarantee, all of which helps our customers sleep a little easier at night. Because our data centres are UK-based, they also give you peace of mind over your data sovereignty too.
There are lots of certifications, standards and systems that make the above possible (if you're small-print inclined you can read all about it on our data centre web page, and take a virtual tour or even book a real one) but what it boils down to is that we can ensure that our customers are getting the service that they deserve, and we have the level of control needed to make that a promise. Whether you're a dedicated, colo or cloud customer, you know exactly what you're getting into when you sign on with us.
Between now and 17:30 on 22nd April 2016 you can vote for your data deliverers, your centre saviours, and those that you think deserve to take home the swag (swag being used here in its purest sense, as slang for 'honour and prestige').
We're incredibly happy to have come this far already, but we can't go any further without your help. If you think that we deserve to win, then please vote for us!