The Need for Speed
Not so long ago, waiting for a web page to load gave you enough time to make a brew, learn a language and solve the world debt crisis. We expected the internet to move at a glacial pace and it was good enough just to be connected. Now things have changed and both you and your customers expect things to be fast, if not instantaneous.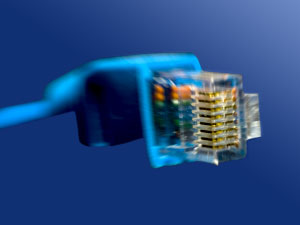 Ofcom has released a new tool that lets you check data speeds for the first time ever so, whether it's speeds at home or the office making you want to go on the kind of rampage usually carried out by the criminally insane, knowing where the problem is is step one.
The all-seeing Ofcom has given us the gift of knowledge, in the form of a handy Mobile and Broadband Checker. You can use the tool to have a gander at data on coverage, availability and speed in your area, gathered from the major comms providers; something which – as a consumer or businesshuman – has never been at your fingertips before. God bless the digital age.
Pop in your postcode and you can find out your mobile coverage, the availability of superfast broadband and average download speeds, which will let you see:
whether superfast broadband services are available,
the average download speeds delivered by standard and superfast broadband,
where there is coverage for voice calls, and 3G or 4G data networks,
the quality of mobile coverage inside and outside of buildings.
So you'll know whether hanging out the window holding your laptop at a dangerous angle is worth the core muscle strain, how well-connected that seemingly perfect new home or office is, and – crucially – if you're experiencing a slow website, whether it's down to coverage or whether the problem lies elsewhere.
While we're staring at a crawling screen and cursing the communications providers, there are other factors that can affect your site speed and that begins right at the grassroots with your hosting provider.
Who you host with can have a huge effect on your site speed. For example, did you know that if your hosting provider is based abroad – most likely in the US if you're UK-based – this can create a slight lag in load times for your customers, which can have a massive effect on your both customers' patience and your Google ranking. It also can affect your data sovereignty.
It could also be because your provider simply doesn't have the resources and infrastructure to ensure you're running at optimal speed at all times. While there are any number of things that affect the speed of your site, slow page load times is one of the top ways to lose visitors, so ensure that you're staying on top of speed!
Take a look at our website or give us a call on 0208 045 4945 to find out more about how hosting with UKFast can help keep you speedy.