Fridays at UKFast – 1st April 2016
Happy Friday everyone – we did it, we made it, and presumably if you're reading this you survived April Fools 'n' all. This week we've been talking about Magento 2 and Apple's big week. There's also been an interesting twist with the Snoopers' Charter and we're sharing expert insight on how tech can help new eCommerce entrepreneurs. Finally, our recent round table is cloud-bustin' cloud security myths. Now crack on with the best of the rest…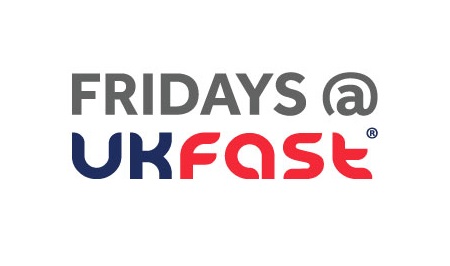 Northern tech set to soar
At the moment it might feel like getting to San Francisco hasn't changed much since the days when you had to get on a boat and three weeks later you'd arrive in sunny America – it takes a hella long time. But all that's set to change with the new direct Manchester to San Fran flight next year, and it's going to have a pretty sizeable impact on the northern tech industry too by the sounds of it!
Having easy access to Silicon Valley should help put Manchester and the north on the map in terms of the global tech industry, and make it much easier for businesses to connect. Not only that, we'll have access to talent, businesses and resources from the biggest tech hub in the world – the San Fran area clocks in about 25 per cent of all global VC investment, so it's pretty big news.  Plus, they have a cool bridge.
Girls Who Code
Starting off as an experiment in New York in 2010 – and consisting of 20 girls in NYC who wanted to learn to code – Girls Who Code is now across 42 states, with 10,000 members; which is about the same number of women that graduate (in the US) with computer science degrees each year.
The girls learn to code, develop apps and have networking and mentoring with companies like Facebook. "We're no longer just talking about closing the gender gap in tech — we're actually doing it," said the founder. The future's bright, with 50 top companies saying they'll hire women from the group.
Context for a new law
If a proposed measure in New Jersey becomes law it could mean that people who are prone to 'distracted walking' i.e. walking while texting or doing other things on their mobile device (so, most of us), could get fined or spend 15 days in prison.
The measure's been suggested because pedestrian deaths are on the rise. A National Safety Council report that showed distracted walking incidents involving mobiles accounted for an estimated 11,101 injuries from 2000 to 2011. I expect many of us have had near misses, merrily texting away while walking blindly into rapidly moving traffic. The penalty is about the same amount as you might get for jaywalking, and the government says that half the money from it would go into educating people about the risks of not watching where they're going!
The best and worst from the April Fools' Vault
Best: Few contenders for this title but Google's irreverent 'Actual Reality' video is ace. As much as we love tech, reality is pretty great too…
Worst: By a country mile, Google's mic drop stunt.
And in a galaxy of its own…
Have a fun weekend!