How New eCommercers Can Use Tech for Success!
Matt from award-winning app developers Apadmi Enterprise shares his thoughts on how using technology well can be a real helping hand to new eCommerce businesses!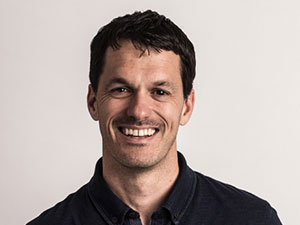 It was during the UKFast 2016 Tech Predictions round table that I first broached the subject of how it is becoming increasingly easier to set up an online business in today's climate, much of which I have seen from my own personal experience and from being accustomed to working right at the heart of the technology industry for a number of years.
The evolution of digital, media and technology, particularly in the last few years, where the focus has been on creating user-friendly and intuitive products, means that barriers to entry for entrepreneurs looking to start a new online business are reducing; it's no long as tasking or complicated as it used to be for everyday people.
Businesses rely on a solid infrastructure in order to manage their daily operations correctly. In the beginning, success for an SME often depends on reliability and consumer satisfaction to gain a reputation in the industry, and to encourage repeat custom. Good technology can assist; it is no longer just for the privileged in big business. You don't even need deep pockets to set up your own online company. It's allowed for more new entrants and greater competition within the business world, all thanks to tech becoming more mainstream and accessible.
Online eCommerce, and business in general, has become easier to manage in our smartphone-centric society. It's now possible to run your own company for a fraction of the investment, from the comfort of your living room or wherever you choose to be in the world. All it takes is the right tools, dedication and a good proposition.
Once you have established a strong business plan and mapped out your approach, entrepreneurs can take advantage of a plethora of software tools targeted at the small business, to assist with the set-up of the company and streamline the processes and operations thereafter. These include Google Apps for Work and Shopify – a particularly intuitive and easy to use piece of eCommerce software.
The well-designed user interface of Google Apps for Work means that it's easy to use even if you have limited tech ability, and perfect for SMEs just starting out. It's comprehensive nature also means there's been a fundamental shift for entrepreneurs allocating time and effort to this stage of their new venture which is good news for those keen to get stuck into the selling. For a small subscription fee, users have access to a multitude of productivity and collaboration tools. Software such as a service programs provide everything you need, for example a custom domain email, a minimum of 30GB cloud storage, and a content management system.
Post the core set-up of a business infrastructure, the challenge most new entrepreneurs face is the reality of competing with larger established companies with an advanced ecommerce presence, whilst balancing a very modest portfolio of resources – think limited time, limited knowledge, small budgets and little, if any, infrastructure. The good news is that many of these tools include comprehensive website building and SEO packages – you can simply set up a site theme and go and make a start on optimising your rankings in search engines.
Entrepreneurs must also give a great deal of thought to the smooth operation of their business once the foundations are in place. Evaluate processes around stock control and management, alongside online payment integration with PayPal or credit cards. This includes merchant bank accounts and contactless car readers integrated into a smartphone, for offline activity such as exhibitions.
Those using eCommerce management such as Shopify can download the app for an uncomplicated store overview from a smartphone or tablet device. Outside of the program's core features, it's possible to download unique apps within Shopify itself, to increase functionality within your store. Payment and point of sale integration, inventory and stock management, order fulfilment – all these essential steps for a profitable online business can be managed and controlled in one place. Entrepreneurs can focus on their product, service or idea, rather than worry too much about the tech.
eCommerce software certainly makes setting up a new business much easier. Yet it's also important to remember there are some limitations, especially as the business grows; for example, automation account for expert design and brand. Although it is certainly possible to set up a well designed and structurally sound website, it won't be bespoke or very highly customisable – there are some things you can't achieve with stock images and clip art.
Ready made templates do however mean the marketing costs involved in creating brand awareness and increasing conversion rates are much less. There's a real "shop out of a box" possibility for online stores with excellent mobile support, allowing you to manage from your desktop, tablet or smartphone.
Whilst there are still challenges, advancements in software tools and more consumers shopping online than ever before, means it is significantly quicker and cheaper to embark on an eCommerce business venture than it used to be. As an entrepreneur it is reassuring to know that large parts of the process are taken care of through tech. For me, high-functioning eCommerce software sets the bar for new business applications. They allow the focus to shift from the initial set up to what really matters; making a profit, successfully running the business and attracting loyal customers.
Apadmi Enterprise is the sister arm of Apadmi, an award-winning enterprise and consumer app development company based in Manchester.