Sharing is Caring
When you're growing up your parents teach you to share. Then you enter the adult world and there are some things you'd rather keep to yourself. Your partner. Your PIN number. Your soft spot for Ed Miliband. But when it comes to your hosting solution, knowing when to share could be vital to your website strategy.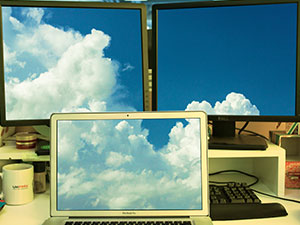 Shared hosting is a type of web hosting that shares some of the virtual resources between different clients. It can be on a physical server, or as part of a virtual presence, known as a 'public cloud'; a few different businesses that don't need huge amounts of resources will pay for a shared platform that gives individual organisations private virtual machines.
There are several reasons that you might want to go with a public cloud, not least because it can make enterprise-grade tech affordable for SMEs; you're not taking on the entire burden yourself and paying for tech you don't need.
Public cloud is great for organisations that require basic virtual machines, and gives you scalable, burstable resources, but you might be better looking at a private or hybrid cloud solution for business-critical websites.
Our UKFast eCloud Public combines our cutting-edge technology from the world's leading IT providers and our cloud expertise and support, to bring you a flexible, scalable and secure cloud solution. At the end of the day though, you need to find the best shared hosting option for your business needs.
If you're looking for a cloud solution and aren't sure whether shared hosting is for you, ours comes in four flavours – Public, Private, Hybrid and Flex – so there's something for every budget and need.
Give us a call today or visit our website to find out which eCloud is right for you.