Learning about Flex
Our ace new flexible, scalable, open source eCloud – eCloud Flex – offers a whole host of features that make it pretty incredible. One of the areas that eCloud Flex can really show off is in education – here are a few of the ways we've been using it to help with all of the learning!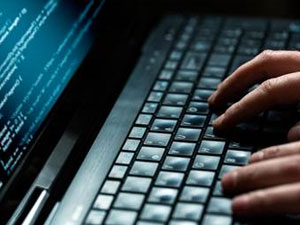 Engaging students with digital is a must for the future and Flex is the perfect platform for hands-on IT learning. Flex's nifty design allows you to spin up as many virtual machines as you fancy, make stuff, break stuff and throw it away; all at the click of a mouse.
In the classroom, it gives students the opportunity to practice key IT skills, make mistakes and start again quickly and easily. The perfect dev environment for learning!
Helping to create the next generation of technologists, our incredible training and education team have been using eCloud Flex for the student masterclasses they hold at schools, colleges and universities across Greater Manchester. Using Flex gives students and teachers the ability to create quickly and learn on our platform.
Our Director of Training and Education, Aaron, said: "We made eCloud Flex a core part of our recent MMU Magento business day, and it's now become a key part of the practical elements of the MSc in eCommerce we're writing with MMU. We used Flex to spin up 20 Magento instances on VMs for students to practice on while they were learning about ecommerce, allowing them to build live ecommerce sites and see for themselves how it all works, working with leading businesses to dip their toes into the online arena.
"We're also using Flex in schools and colleges; for example, at Shuttleworth College 33% of the latest Computer Science GCSE specification is based around Linux. We support loads of Flex projects, running masterclasses to teach students the skills they need to pass their GCSEs and to help them become the computer scientists of the future.
"We're doing this all for free as part of our community outreach, providing Flex as an educational platform and stepping stone into the digital industry. It's multi-million pound, innovative tech and helps students get invaluable experience with vital skills for the future."
eCloud Flex is a great way for students to have a go at learning a practical skill while also getting experience with eCommerce platforms – it gives experience of front-end and back-end dev work, prepares them for a career in the industry, and gives students an opportunity to contribute to their educational outcomes.
Don't believe us? Here's what some of the students had to say:
"I felt that the Magento session was greatly beneficial to my future career. I think Aaron did a great job of making the session entertaining and educational at the same time. If I was to change anything about the session it would be to have more of them, so we could continue learning more about Magento."
"The session was really beneficial for me, it really helped me to put what I've learnt in my digital marketing unit into practice and get a real insight into how this can be used in the 'real world.'"
Like what you hear? Give eCloud Flex a go today – listen to our webinar for more information or take a look at our website to sign up now!