Getting Girls into STEM Apprenticeships
Apprenticeships are soaring but there still seems to be a shortage of girls applying. Leanne of Crane Payment Innovations (CPI) shares her thoughts.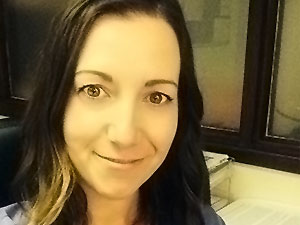 There were 492,700 apprenticeship starts in England in 2014/2015, a 12 per cent increase on the previous year, official figures show. But while the UK is making great progress towards the government's "ambitious" target of 3 million apprenticeships by 2020, are we doing enough to encourage 16 year olds that this could be a preferred option over the more traditional university route?.
While employers in certain sectors, such as health and social care are prospering under the increased focus on apprenticeships, employers in the STEM (science, technology, engineering and maths) and manual trade industries are still struggling to attract young recruits, particularly girls.
So what role can businesses actually play to attract more girls into manufacturing? Well, for a start we need to knock down negative perceptions often held by young people about this sector, which can prevent them from pursuing a career in manufacturing.
Three years ago I established an Apprenticeship Academy within the business. My reasoning for this was quite simply to address the very apparent (and growing) gap between long-standing employees and a lack of new talent and progression coming into the business. Working with our local training provider, Oldham Training College, applications were reviewed for a number of apprenticeship positions. What was clear was that I hadn't received a single application from a girl.
It made me question why this was the case – do girls not consider apprenticeships as an alternative to university studies or is it a lack of information about opportunities within the manufacturing sector? Is there a pre-conception that manufacturing is mainly for boys who get their hands dirty and tinker with machines?
Actually this is very far from the truth. My career within manufacturing has been as diverse as it possibly could be – I've worked in a variety of roles, from Supply Chain to Logistics, project management and warehousing. My role has taken me to some amazing places across Europe, Asia and the US but if it wasn't for me 'stumbling' into manufacturing after graduating from university it may never have been a career I had considered.
I look back and wonder whether, if I'd had a more options at high school, would I have ever gone via the traditional academic route? My initial thoughts were to be a teacher so university at the time seemed the preferential route however, looking back now, having the hands-on experience combined with classroom-based learning and development would have set me up with so much more than I had at 21 after graduating. Did you know that you can also gain a degree via the Apprenticeship route? Neither did I!
And manufacturing offers so much more that that. Problem solving, design, marketing, sales, finance, HR – these are all career opportunities that are within a manufacturing organisation and all achievable via an apprenticeship.
So girls, I hope that this has inspired some of you to consider careers in manufacturing – I look forward to recruiting our future female leaders on our next wave of apprenticeship recruits!
Crane Payment Innovations (CPI) is a manufacturer of high performance payment solutions for Gaming, Retail and Kiosk, Transportation and Vending applications across the globe. Leanne is passionate in developing young talent in Manufacturing and established an apprenticeship academy 3 years ago.