Fridays at UKFast – 18th March 2016
National Apprenticeship Week is done but fighting the good fight isn't – we've got loads of incredible insights into the world of apprenticeships in this weeks' blogs; have a read to find out how they can benefit both the economy and businesses, not to mention the young apprentices themselves!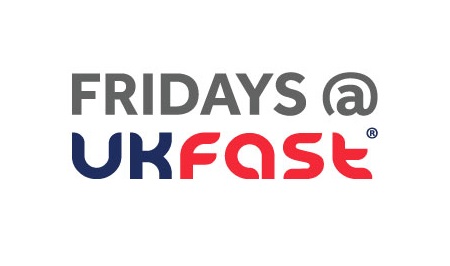 Proving that there's no rest for the wicked (i.e. me), this week we've also been talking about a Flash vulnerability that needs patching, and finding out what happens to your data if we bail on the EU. We've also shared the lowdown on the malware that's hiding in plain sight and some budget announcements close to our heart. Now crack on with the best of the rest and finish #NAW2016 on a high.
Big firms get snappier security
Partly in solidarity with Apple andpartly just because it's the right thing to do, Facebook, Google, Snapchat and WhatsApp are increasing their data security. What a time to be alive!
Google is looking for "extra uses" for its encryption in secure mail and FB is looking to better protect its Messenger service. Snapchat is also looking for a similar safe messaging option whilst WhatsApp's rolling out encryption for its voice calls as well. This is all set against the backdrop of the FBI asking Apple to unlock an iPhone for them. Apple, unsurprisingly, is not keen.
Go-ing for gold
In a landmark moment for artificial intelligence, Google's Go-playing  AI machine AlphaGo has won four of five Go games against the greatest player of the last decade, Lee Sedol. Google said it would donate its winnings from the competition to charity.
The Go game was invented in China nearly three thousand years ago and is generally thought to be much harder for computers than Chess – although the rules are simpler a player typically has a choice of 200 moves, rather than the 20 or so available in chess; the DeepMind team (the guys who originally designed the AlphaGo before Google bought it) said there are more possible positions in Go than atoms in the universe. Whaaaat?
A vocal advocate of good security
TalkTalk is now letting customers use voice recognition rather than passwords to secure their account after a hack compromised hundreds of thousands of accounts.
Sacking off security questions like passwords or the maiden name of your first pet's mum, people who call the support centre will be asked to repeat a phrase three times for biometric tech to recognise the characteristics of their voice. TalkTalk reckons this is one of the most secure methods of identity verification, and biometrics are increasingly considered the way forward for security.
Back to the Future
It's happening – Nike's released trainers with self-tying shoelaces, but only if you have its app. The HyperAdapt trainers tighten their laces by using tiny motors within the laces, which are activated by a sensor in the heel. There's also a button on the side to loosen or tighten the laces, and a wireless charging point in the sole.
Although the trainers will be released by the end of the year, the rub is that only users of the Nike app can buy the trainers. As of June Nike+ apps – which are currently focussed on tracking data about user activities and offering training programmes – will introduce online shopping and personalised recommendations.
Some sound (and enthusiastic) advice about doing the hard(er) thing
Have a good'un!