Apprenticeships in Digital
In honour of National Apprenticeship Week, Simon of digital marketing agency PushON shares why apprentices are a key ingredient to the success of PushON's business model, and how we can learn from the past!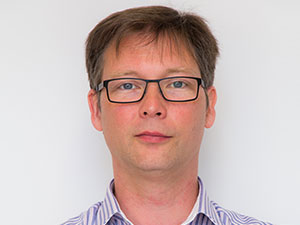 PushON has been following National Apprenticeship Week since it was inaugurated in 2008. Back then our business had been running for three years, and it was a pivotal time for both our company and the industry it served.
In 2008, professional SEO was in its adolescence, so it was critical that we had the right people, who understood the power that digital marketing could bring to companies. There were no digital marketing courses at universities, although PR and other marketing disciplines were well represented. We had to place our trust in raw talent.
Maybe that's why we're a company that values proven talent and a willingness to learn just as highly as academic achievement. In a fast-changing industry like ours, it's often the self-starters, the bedroom developers, the message-board obsessives, that have the knowledge and the attitude to hit the ground running.
January 2016: Crisis in Manchester
In January 2016 the digital sector in Manchester was rocked by the collapse of Bright Future, a software development company that employed 300 people in Media City, at least 180 of whom were apprentices. In fact, apprenticeships formed the backbone of the business model.
For training up school-leavers in app development the company secured government grants in the region of £5m, the assumption being that the apprentices would feed back into the sector whilst making the company profitable as they learnt.
With hindsight we can say that the model isn't viable. Apprentices cannot be treated as cheap labour, no matter what the pressures are from offshore suppliers. The ratio of time-served professionals to apprentices should always be high if both parties are to get anything out of the arrangement.
After the collapse the story took a different path for each apprentice, but digital Manchester stepped up to the plate and many found apprenticeships with other development and IT companies including UKFast and PushON, whereas others gave up digital completely, taking on roles as diverse as shelf-stacking and asbestos removal; others re-entered academia; and sadly, many were left at a loose end and are currently seeking work.
Why PushON Loves Apprentices
Taking on apprentices gives PushON the opportunity to train up enthusiastic young people and introduce them to the workplace in the presence of like-minded professionals. They're people who have made an active, considered decision to start pursuing their careers on the shop floor rather than on the campus, and we respect that drive. It's the blend of innate talent with an openness to learn that we appreciate, and apprentices are self-selecting when it comes to those qualities.
Ultimately, we're a business, not a charity. We appreciate that a return on our investment is not always assured – there's a particularly great demand for trained, experienced developers out there – but we assure anyone who asks that taking on apprentices is a sound business decision for a growing digital company.
Over the medium term, taking on these wonderful people pays dividends because they become independent remarkably quickly, which means the skills they bring start contributing to our collective assets even while they are training. And of course, the ultimate aim is to ensure the best talent stays on with us, to go on satisfying our customers and becoming seniors, managers and directors, passing on their wisdom to future apprentices.
Alongside the skill sets brought by sought-after graduates, dynamic career-minded individuals and wizened old professionals, apprentices make PushON complete. They represent the future, and it's looking great.
PushON is an award-winning SEO, Magento and digital marketing agency based in Manchester.
For more information on the UKFast apprenticeship scheme take a look at our website.