A Pretty Sweet Deal?
While for some of us 'budget day' means a day of Asda home-brand gravy rather than Bisto's finest, Osborne's budget could have slightly further-reaching implications. Announced yesterday, some of the highlights will affect the digital community, and there's one other aspect of the new Budget which is close to UKFast's heart too…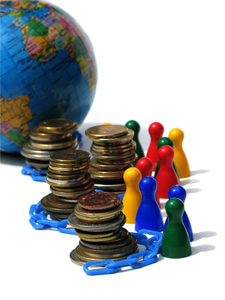 Technology is a vital cog in the future success of the country, so it's always interesting – from party manifestos to the Budget – to see where it places in terms of government priority. There were a few mentions of tech yesterday – here are the highlights:
Tax Breaks – Osborne promised to help SMEs and entrepreneurs through financial schemes and tax allowances, with a £1,000 tax-free allowance for "micro-entrepreneurs" who sell products online. Boosting SMBs and supporting entrepreneurs is a vital part of growing the economy, especially as there are so many tech and digital startups nowadays!
Driverless lorries and cars – It looks like convoys of driverless lorries and cars will be hitting the roads between now and 2017. The convoys will have a human driver in the head vehicle with driverless lorries following behind, but there are questions over how feasible it'll be, especially as the UK has the highest numbers of motorway exits and entrances of anywhere in Europe.
Connectivity – Boosting broadband and exploring a 5G strategy were also on the agenda, with the aim to connect homes around the country.
Aside from the tech, one thing in particular caught our eye.
Sugar tax – While the sugar tax may come to be known as the tax that launched a thousand Jamie Oliver memes, it has a pretty commendable aim, which is to see soft drinks taxed for sugar content in a bid to protect children's health.
Manufacturers will be taxed according to the amount of sugar-sweetened drinks they produce or import and the money raised will be poured into primary school sports to try and improve the health of future generations.