The Apprentice
From braving the boardroom as Lord Sugar's apprentice, to co-founding a business that's now in a position to hire its own, Neil Clough is well-versed in the subject. We caught up with him when he spoke at our recent Apprenticeship Employee Engagement conference and, needless to say, he's a big apprenticeship advocate!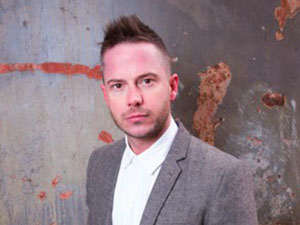 Why do you think apprenticeships are so important?
I truly believe Apprenticeship schemes are a great option for those that don't want to go to university but want to get into the workplace, and at the same time want to get and receive a qualification. The one thing I wish I'd known more about at time is the earn as you learn side of it.
I hope more people do it – around half a million people went on the scheme last year, which is 14% up on the year before, so things are going in the right direction but I'm sure there's a lot more people out there that need to be educated that this is an option.
I truly believe that if I'd known more about it at school I'd have gone down an apprenticeship route.
What was the most important thing you learnt as an apprentice?
The big thing I learnt is to have that self-belief to always push yourself and take yourself out of your comfort zone. I applied for the Apprentice thinking I wouldn't get on because 60,000 people apply each year, and when I did get on I would still think why me, I'm just a lad from Manchester!
It really led me to believe that you can achieve great things though, and if you think big then why can't you do it? I always think 'what's the biggest thing I can achieve?', and if I strive for that then even if I only get half way I'm still so much further along than I would have been if I hadn't tried.
What's your secret to success?
The thing that's really helped me was figuring out where my key strength lies. I've always been in sales and I learnt that selling was probably my core skill. Fundamentally the reason I got fired from the Apprentice was probably because my business plan wasn't in an industry I knew.
Since then I've stuck to what I know and now I've got a business that's relatively small but growing, going from strength to strength in year one; we now employ seven people and hopefully can start to look at bringing apprentices in too.
What benefits do apprentices bring to a business?
They're great because you can help train and develop that person, and help get them where they need to be. At same time there's benefits as an employer – funding and grants and things that come back to you. For me, if we can get apprentices in the business it would be a great success; we want people that are hungry and driven to be successful, and if they are they tend to go on to do well anyway.
What would you say to businesses that are unsure about taking on apprentices?
If you're a small business wondering whether you can take on an apprentice – whether it's going to take up too much of your time or you don't have the right skills – you get a young person that you can develop into the person your business needs and you can help them grow and develop too.
For me the benefits are that they don't have any bad habits, but they have ability and willingness – they want to be successful and want to learn.
Hopefully it's a no-brainer!
Neil was a final five contestant of the BBC show, The Apprentice, and has now co-founded his own sales recruitment and training business, Prime.
To find out more about our award-winning apprenticeship scheme take a look at our website!