Fridays at UKFast – 11th March 2016
A very big congratulations on reaching Friday – it's been a great week! Hot off the press, we've been talking about the changing face of email, and how one school in Manchester is helping bridge the skills gap. We're also offering a chance to get top Magento tips with next week's webinar, and discussing how to cut out bad colo experiences. With Apple Mac having experienced its first reported breach we've got the lowdown on how to protect yourself, and some exciting UKFast news! Now, kick back with the best of the rest and have a great weekend!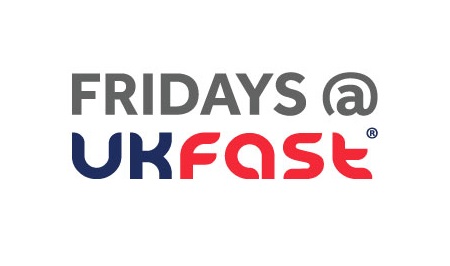 Bug, the bounty hunter
One Bangalore-based bug bounty hunter has been earning thousands of dollars hunting down flaws for tech giants. The 23-year-old Anand Prakash has been at the top of Facebook's white hat acknowledgement list for three years in a row now, earning a blinding $16,000 for one flaw alone.
The 'white-hat' hacker (the type of hacker that, amongst other things, performs vulnerability scans and pen tests on your system to help you find flaws and fix them) says he only spends about four or five hours a week looking for flaws, but clearly it's not bad business; most companies have been grateful for his work helping point out areas they need to fix – though not all have been quite so generous in the bank account department.
Reviewing the rules
After a bit of a tussle, Google's been ordered to hand over the details of the people behind fake reviews left on a nursery website. 'Reviewers' were posting allegations of abuse on the website of the Dutch nursery for around six months, so you can see why the nursery was pretty peeved.
Google tried to avoid handing over the details, citing freedom of speech protections, but eventually the nursery took them to court and won. This kind of attack is becoming more common as a takedown of competitors on the web.
Parents prefer apprenticeships
New research shows that one in three parents now favour apprenticeships over an Oxbridge education for their kids, and one in four favour apprenticeships over uni full stop. Between 'crippling' tuition fees and increasing demand for on-the-job experience, apprenticeships are being seen to provide young adults with the skills they need, and the opportunity to earn while they learn.
Next week is National Apprenticeship Week so it's the perfect opportunity to find out more – we'll have bags of content coming your way. At UKFast we're big believers in the power of apprenticeships and have had some amazing additions to our team via our apprenticeship programme!
Is AI Go-ing to win?
In big news for artificial intelligence, Google's AI Go-playing machine has beaten the best human Go player – twice. The AlphaGo machine beat Lee Sedol, who's won 18 world championships, in a landmark for artificial intelligence; especially as many had thought it'd be another decade before a victory like this would happen. If it has one more win the creators of the AlphaGo could win a $1m prize. Go is a Chinese board game and apparently one of the most creative games out there.
Looks like cyclists now have more to worry about than pedestrians and cars…