Are Colocation Centres Cutting It?
A survey has revealed that a pretty terrible 18.6 per cent of colo customers are unhappy with the service from their providers, which is kinda like staying in a B&B and having them forget to stock up the fridge or pay the electricity bills. Fortunately, in this day and age, anyone less than 100% happy with their provider doesn't need to accept anything less than top-of-the-line service.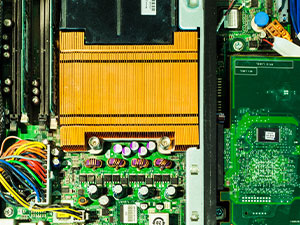 Colocation is a type of web hosting where companies provide their own equipment, but store it in a web hosting provider's data centres; this means they can use the provider's tailored space, power, connectivity and security. It also means though, that they're incredibly reliant on good service and transparency between the provider and the customer.
Last week a survey by Coreix drew attention to the fact that an upsetting number of colo customers are thinking of leaving their providers due to a lack of transparency around additional costs and a lack of skilled personnel permanently on site, despite being promised in their contracts. Poor response times, and a lack of extra services like DDoS protection are also causing some hosting headaches.
But the good news is they don't have to settle. The discerning colo customer is now looking beyond a cheap, basic solution, realising how much value getting the right provider can add to their solution. Putting your hardware in the right environment is essential to your business, so it's important to do your research and ensure you're completely happy with your host.
If any of the above is striking a chord, then we no one gets it more than we do. We built our own data centres after facing similar challenges, such as price increases, while using a third-party data centre and we wanted to ensure our customers wouldn't face the same struggles.
Now, we pride ourselves on creating happy customers, which is why we've done as much as humanly possible to ensure that we're able to offer the right environment, and the right service to go alongside it.
Owning our own data centres, including the land, buildings and infrastructure means we have complete end-to-end control, enabling us to guarantee that prices will remain fixed and that the facilities are staffed 24/7 by trained UKFast engineers. Plus, we've got the flexibility to work with our customers to ensure our facilities meet their needs, both now and in the future.
We also built our data centres to tier 3 standards which means we can guarantee 100% uptime through built-in redundancy across all critical components, and with government IL4 security in place our customers' IT solutions will always be secure.