The (ex)changing Face of Email
The creator of the email died this weekend and he's left a pretty incredible legacy behind him. Nearly fifty years after the first email was sent, the landscape of electronic comms is looking very different, and businesses have to ensure they're choosing a platform that has them covered for mailing in a modern world.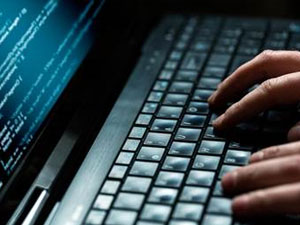 In 1971 Ray Tomlinson sandwiched an '@' symbol between a username and destination address, and sent the first email. It was a test mail sent between two computers next to each other, and was so mundane that he can't even remember what it said.
Joining Rickman, Bowie and Reagan on 2016's already high-profile casualty list, Tomlinson passed away over the weekend aged 74. It's unlikely he imagined how much emails would change the face of communications in those fifty years – or how much the email itself would change too.
Since that first test, the email has pretty much become a vital part of our everyday lives and, although there are times when you feel like you're being buried in a pile of electronic comms (thanks for the spam, Ray!) or trying to dodge attackers that use them to tease out personal information, the reality is that most businesses would suffer without them. Choosing the right platform for business-level email, therefore, is a vital part of the setup of any enterprise.
While your biggest email concern might currently be whether 'Sincerely' or 'Kind regards' is the correct etiquette to sign off with, there's a lot that has to go on behind the scenes to ensure your words gets from where they are to where they're going; compliance, history, authentication, infrastructure… you get the idea. There's also a load going on in a supporting role to ensure you can store, receive and host emails if you're so inclined – from backups and security patches to taking care of the hardware.
On top of all of that is the question of where those tiny pieces of communicational heaven are stored. Analyst firm Gartner recently took a gander at the email routing records of 40,000 public companies in the US. One of the main conclusions it reached was that many big companies are now choosing their email hosts, at least partially, on their data sovereignty stance. With all the Safe Harbour concerns, there's never been a better time for British businesses to ensure their emails are stored safely on home shores.
There are many options out there to fit the individual needs of each business and it's important to do your research and find out which will be best for you. At UKFast we wanted to make sure that we were offering our clients a flexible, secure, UK-based mail server supported by our team of experts.
Our exchange servers take all the hassle of modern-day mail server so that you can rest easy knowing all your data is safe in our UK-based, wholly owned data centres, and you can choose from Shared Exchange or Dedicated Exchange Hosting depending on your specific requirements.
For more information on exchange server hosting give us a call on 0208 045 4945 or take a look at our website.