Fridays at UKFast – 4th March 2016
Well done for making it to Friday everyone, and happy Employee Appreciation Day. If you have employees, show 'em some love; if you are one, then good job on being you. This week we've been YAANing, and sharing the scoop on Apple vs the FBI, the Snoopers' Charter updates and the PHP 7 and M2 dream team. We also heard from an expert on the upcoming online payment changes and shared info on the new Drown vulnerability. Here's the weekly roundup!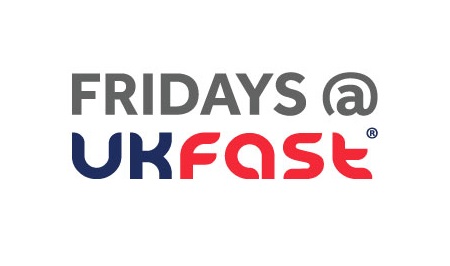 Firing security measures
Amazon has quietly axed encryption for its devices – Fire tablet, streaming media devices and the Kindle e-readers that have the latest update to Fire software – potentially leaving users' private info vulnerable to attack.
This could mean that many might be discouraged from updating to this encryptionless version but there are problems if you choose not to update too. "Upgrading is really your only protection against all of the prior exploits that have been taken advantage of in older versions of the software," says independent security researcher Jonathan Zdziarski. Not great. The move is extra surprising as Amazon is one of the companies supporting Apple in its battle against the FBI.
A new flavour of Pi
It's been a big week for the Raspberry Pi team – it's just become the most popular British computer ever and the new version has been launched, complete with Bluetooth and wi-fi. A few hundred thousand units of the Pi 3 were released through online stores at the start of this week for £30 a pop.
The new Pi's looking pretty swish, sporting an on-board, 64-bit processor that also gives the new incarnation a 50% improvement on the previous version. "The two main things that people do with their Pi are use it as a PC replacement or use it as an embedded computer," said Eben Upton, founder of the Pi. "The Pi 3 is doubling down on both those things rather than going looking for new things to do." He concluded: "This is the first Pi you can stick behind your TV and completely forget about."
Google Crashed
While they might be hailed as the cars of the future, the self-driving Google car may not quite be there yet, as the news of one crashing into a bus is announced. The car was doing 2mph and pulled out in front of a bus doing 15mph, and although the cars have been involved in crashes before they've never caused one. There was a human in the car but he didn't override the self-driving computer because he assumed the bus would slow down. It didn't.
In a statement, Google said: "We clearly bear some responsibility, because if our car hadn't moved, there wouldn't have been a collision. That said, our test driver believed the bus was going to slow or stop to allow us to merge into the traffic, and that there would be sufficient space to do that." Google says it's now refined the algorithm but if the DMV decides Google is at fault it could set the company's plans back.
Zuckerberg is watching
And now you can find out your friends' sleeping patterns too. One tech-savvy human wrote a post on Medium explaining on how he figured out his friends' sleeping patterns from Facebook, with relative ease, and how you can too. As you've probably seen, Facebook Messenger displays info on when you were last active, whether it be through the website, the Facebook app or the messenger app. Using this you can trace back to the timestamp and user ID.
The writer then says that by creating a service that checks FB every 10 mins, he could figure out the first and last times that his friends were using FB each day, which then could be used to work out their general sleeping habits. He's made his source code available, if you're er, interested, but also says the moral of the story is how hard it is to hide from the social media big brother. True. Story.
You've heard of the Olympic Games, you've heard of the Hunger Games – well, the Wind Games beats both of them.
https://youtu.be/WF2EFDPTZX4
Have a good weekend!