Get up to Speed with Magento 2 and PHP 7
Three months after its release, M2 has got hearts a-fluttering and solutions a-whirring all over the shop. Working hard alongside it is PHP 7, which stormed onto our computer screens and into our hearts at the end of last year. This is one helluva dream team, and between the two of them eCommercers can expect big things in the near future.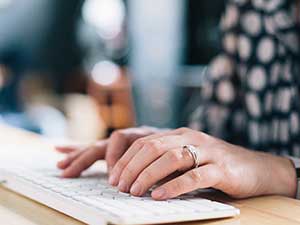 Magento 2 was released at the back-end of 2015 and has been winning hearts, minds and eCommerce platforms ever since. One of the main benefits of the new version is increased speed, and this is partly thanks to PHP 7, which you might remember also arrived as an early Christmas present to developers last year.
This has all come about because Magento 2 (Version 2.0.1 and later) is now compatible with PHP 7.0.2.  The long-anticipated new version of popular scripting language PHP is twice as fast as PHP 5.6 and has significantly cut down its memory usage; this means massive speed improvements, which you should start seeing in the new Magento stack.
At UKFast we're deploying PHP 7.0.2 with OPcache, enabled on our impressive and exciting Magento 2 optimised stack! Combined with Centos 7 we've already seen some amazing results with our Magento 2 clients (more on this in a later post).
Our expert team readied our M2 optimised stack to make the most of the platform's new features, in turn giving your customers the best online experience yet. Watch this space for a deeper insight into M2 and our tips and tricks on really making the most of your eCommerce presence.
At UKFast we offer an optimised Magento 2.0 stack and also have a dedicated Magento support pod – to find out more give us a call on 0208 045 4945.