Fridays at UKFast – 26th February 2016
Happy National Pistachio Day everyone! It's been a blinder of a week, especially with employee motivation day yesterday, and we've been sharing the vulnerability update you need to be aware of, some expert insights on eCommerce, and top tips from Better Bathrooms. We've also been talking about the Magento patch update and forecasting the future of cloud. Now get stuck in to the rest of this week's news!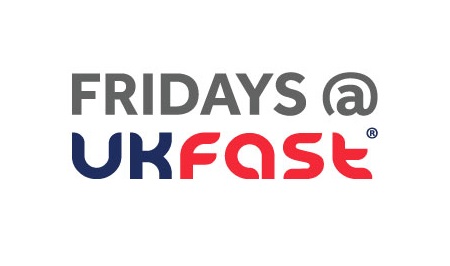 Risk management
Speaking at the recent European Information Security Summit 2016, security experts have said that risk management is key to cyber security. They concluded that the most important thing is that business owners need to be aware of and, crucially, understand the threats.
"Any cyber risk is a combination of threats, vulnerabilities and assets – and all three have to be present for a risk to exist," said Will Brandon, chief info security officer at the Bank of England. So, in order to protect themselves, organisations can address vulnerabilities most effectively by focusing on their people, processes and technologies; then identifying their potential weaknesses and safeguarding against them as much as possible.
An app for Everywoman
The organisation Everywoman has created a not-for-profit app to help get women into STEM careers. Modern Muse is aiming to encourage girls into the traditionally male-dominated fields through access to mentors; acting as a platform for women already in STEM to talk about their jobs, giving girls working examples of what's out there and the options open to them. The app also goes in-depth with pictures and information on 'a day in the life of X', showing the types of things  that might make up a day in the life of a woman in STEM, and is already getting positive feedback from girls looking to get started in the fields.
It's been suggested that a reason for a lack of girls entering STEM is a lack of role models – girls want a kind of 'try before you buy' situation – and some have said that schools can't be expected to know about all the options out there, so they need people in the field to talk about what they do.
Best Companies
We were thrilled to find out that we have won an award in the Sunday Times Best Companies, and appeared 33rd on the list of Top 100 Best Small Companies to Work For, which is such an honour!  We had a fantastic evening at the awards and we're planning on raising the bar even higher for ourselves next year!
This is bananas
Have a good weekend!