Fridays at UKFast – 12th February
If you're reading this then you made it – it's Friday afternoon! This week we've been talking about how to stand out in the digital landscape, and our new eCloud! Discover why the public sector is looking up, and how to go for gold. Finally, yesterday was the first ever International Day for Women and Girls in Science, and find out why it's a good time to be an apprentice in Manchester! Now, get your weekend groove on with this week's top news!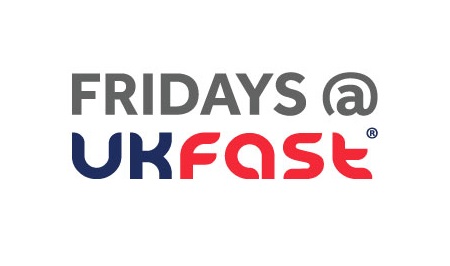 Time to invest in security
While it's important that every business protects itself, financial institutions in particular should be wary in 2016, according to the latest ThreatMatrix report. The report analysed 15bn transactions in the last year and found a, frankly terrifying, 40% rise in cyber criminal activity.
It also found that the financial sector is facing the most organised attacks and multi-channel threats; bot attacks are the biggest problem, having increased 10 times over the last few months of 2015 compared to the previous quarter. The worst-case scenario, reckons the report, would be if a major financial institution was taken down, leaving it potentially paralysed for days and millions or even billions of pounds in losses. As attacks increase across the board, it's not a bad idea for everyone to be thinking about their defences!
Sending better security
Gmail is stepping up for security and adding a couple of snazzy new features to its repertoire. The first is that if you're about to receive an email from, or send an email to, someone using a service that doesn't support encryption, a broken lock will pop up on the top right hand corner of the screen to tell you that there may be trouble afoot; if you click on it you'll get more info on the problem.
Second feature, if you get a message that can't be authenticated aka something from a questionable source, the sender profile will be replaced by a question mark. Fitting. Google's saying that not all messages flagged will necessarily be dangerous, but better safe than sorry.
Bowling over government defences
As the Super Bowl kicked off last week so did a bit of a security situation. A hacker promised to dump the information of over 20,000 FBI agents and 9,000 Department of Homeland Security officers on the internet. Post-kick-off the hacker dropped the DHS officer info, and on Monday lit up the internet with information on the other 20,000 agents. The tweets that went alongside them carried #FreePalestine hashtags.
The US government has been criticised before for failing to protect sensitive data and Michael Adams, an information security expert who served two decades in the US Special Operations Command, said they've not learned anything, and are clearly not doing security fundamentals. Not setting a great example!
This is hours of entertainment!
Have a great weekend!