The Public Sector is Looking Up
Change is a-foot in the public sector! The government's 'cloud first' approach to IT saved over £1bn in 2015 according to one government IT expert and thanks to digital services like G-Cloud there are more options and an easy-to-use way to access them. There's never been a better time to consider what cloud could do for you.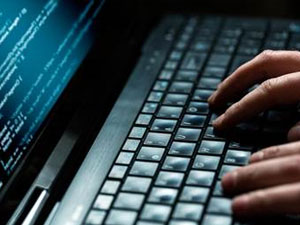 At the recent Future of Government IT Summit, Glyn Peach, CIO of Swindon Borough Council, shared some pretty spine-chilling examples of how entering into a long term contract with a large service provider can backfire.
First in the hot seat was BT, who was fined around £100,000 for failing to provide the promised services to Cornwall Council, and IBM joined them there after cutting short a deal with Somerset council. Organisations are now dubious about entering long term contracts with large providers because getting out of them can be a minefield.
That might partly explain why, according to Glyn, "57 % of public sector organisations brought their services back in-house" post-recession.  In a period where saving money and not taking risks was the aim of the game, signing off on major deals with overseas companies wasn't exactly palatable.
But nowadays, the government is pushing a 'cloud first' approach, urging organisations to look to the cloud in order to save money and improve services in an increasingly digital world.
So it looks like things are moving on up – think specifically skyward – as the cloud increasingly saves money and offers the benefits of hosting with a large business, delivered with a small business feel.
"The era of big IT is over", says James Stewart, Director of Technical Architecture at GDS. Instead, he suggests businesses turn to UK-based SMEs for cloud hosting, rather than the big guys across the pond. The emergence of G-Cloud means SMEs can now easily access the cloud services they need, whilst still working alongside people who are small enough to provide that personal service.
Glyn reckons outsourcing in this way can free up resources and reduce costs, both for staff and for hardware, and ultimately help businesses increase flexibility.  And, by limiting the length of time a contract can run for, G-Cloud stops anyone biting off more than they can chew.
Stewart reckons these short-term contracts are the key to making the market more competitive. That will help organisations to "think about where you want to go not just what you want to get away from", he suggests. Public Sector organisations need a well-thought-out strategy that helps them take advantage of all the wonders of cloud, not just an escape plan for ducking out of a less-than-satisfactory contract.
There are three key things organisations need to focus on, he says:
Focussing on data  – understanding operational data
Focussing on services – accessible online digital services
People – what does you user need?
If you're a public service IT team, then G-Cloud – the government-approved cloud marketplace – is a good place to start. We've put together a whitepaper as a helpful toolkit to get you started.
UKFast is G-Cloud approved – find out more on our G-Cloud web page or give us a call on 0208 045 4945.