Fridays at UKFast – 5th February 2016
Friday you beautyyy! There's been a whole heap of things going on this week – we've been talking about why we hosted an extra-special apprenticeship event and how the day went, why the new Safe Harbour agreement's name is better than the agreement itself, and some exciting UKFast news! Now kick back, catch up with the rest of the week's news, and have a most excellent Friday!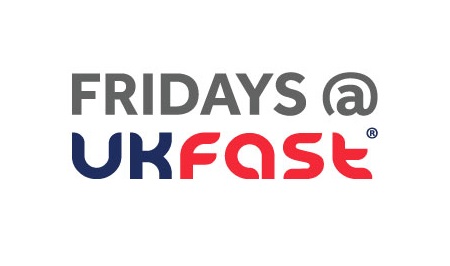 WhatsUpp?
Cyber crime, that's what's up. Good news and bad news for WhatsApp this week – good news is they've hit 1bn users, bad news is those figures have made them the latest target for cybercrims. The nub and gist of it is that attackers have been trying to get users to give up personal info by posing as their friends.
So you'll get a link over WA that looks like it's come from your friend. When you click on it, it asks for your personal deets and you then get taken to a fake website riddled with malware which lets the attacker get at your info. To add insult to some class-action injury, the attacker then asks the user to forward the link to 10 friends in order to qualify for a discount. The scam also kicks across different languages and has reportedly been ongoing for a while.
A dangerous relationship
When people use online dating sites they may be looking for love but what they've been finding is a whole bunch of people who love to scam. New research by security firm Symantec shows that around half the people who've used online dating sites have been hacked or spammed in some way, including blackmail, revenge porn, and catfished – which is when you're tricked by people with fake identities who are trying to get to your dolla.
The jerks preying on those looking for love apparently even pass lists of 'susceptible' people (known as a 'suckers list', I kid you not) between themselves of easy targets. Nick Shaw, European head of Symantec's Norton division, said "When people go online looking for love and affection they may not be as vigilant as they might be elsewhere. They look for the good rather than the bad." Well, apparently that doesn't mean that the bad isn't looking for the good, so stay vigilant.
A smarter approach to healthcare
Saving both time and lives, turns out smartphones might have an increasing role in healthcare. Guy's and St Thomas' NHS Foundation Trust are trying out the use of smartphones as a way of monitoring patients' health and alerting nurses if vitals are looking a bit dodgy.
The initial trial included 25 heart failure patients who all have a kit which includes a smartphone, scales, blood oxygen levels monitor and a blood pressure cuff. Patients measure their weight, heart rate, blood pressure and oxygen levels daily and send them to BT's telehealth service via Bluetooth on a smartphone. It aims to give patients more control and alert nurses as early as possible to any problems!
The struggle is real for these guys
Have a great weekend!