Fridays at UKFast – January 29th
Congratulations on surviving January everyone! To celebrate, why not catch up with what's cracking in the tech world. This week we've been talking about our predictions for 2016, the hidden tech powering Chester Zoo's interactive Islands exhibition, and how to grow talent in STEM. Have a bloomin' great weekend!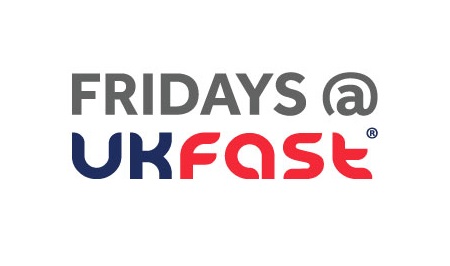 Data Privacy Day
Yesterday was data privacy day – which is less fun than say, Pancake Day or Penguin Day, but more important. Probably. It's also a great time to look at your company privacy situation, especially as new regulations are coming into place soon, and especially especially in light of the fact that security and privacy experts seem to think most businesses still aren't really nailing it.
According to Tim Erlin, director of IT risk and security strategy for security firm Tripwire, the top five mistakes companies make are: Failure to keep only essential consumer data; Failure to encrypt customer data; Failure to secure access to data at all times; Failure to patch known vulnerabilities; and Failure to monitor and control simple misconfigurations. There's never been a better time to re-evaluate your privacy – make sure you don't get caught out!
Apple users, you're in for a shock!
Apple has issued a warning for some of its chargers which have been giving users shocks. The fault affects Mac computers, iPhones, iPads and iPods sold since 2003 which use the two prong plug in the power socket – so anything across Europe, Argentina, Aus, Brazil, NZ and South Korea, as well as the World Adaptor Kit sold in the US and UK.
Apple said in a statement: "Apple two-prong wall plug adapters may break and create a risk of electrical shock if touched. Because customer safety is the company's top priority, Apple is asking customers to stop using affected plug adapters." The company's confirmed that other chargers are safe. You can check whether yours is affected by looking under the part that goes into the power socket – it'll say '4913' printed on the little inside bit of the charger, where the safety markings are. If it says 'EUR' then you're good. Apple's set up a support site and you can return your charger if you're affected.
The Internet of Things that are not secure
The Internet of Things is a huge buzzword at the moment but it's going to become the Internet of No-Things if we don't get security sorted quickly. A new report by Telefonica says that IoT security is lagging behind how fast it's developing and if we don't get security up to speed soon then it's going to create massive problems for both producers and consumers.
"We have sometimes found that the weakest link in an organisation is the air-conditioning system that is connected to the internet with a public IP address," said Chema Alonso, global head of security at Telefonica, so you really gotta be covering all bases as more things get hooked up. Alonso reckons that the IoT is one of the top threats to the safety of US networks. The IoT – as with any other area of tech – needs to be built with security in mind from the ground up. People who are not doing that already could be creating massive problems for themselves and their customers further down the line.
There are times when tech just has the edge
Have a good weekend!