Growing New Talent in STEM
Today #GirlsinSTEM is trending on Twitter. While using Twitter as a news source could give you a pretty shakey grip on reality – for one thing, you'd think One Direction were the most newsworthy thing to happen on any given day – today it's actually onto something. The fact is that there are still far fewer women in STEM and – as we're also hosting an apprenticeship employee engagement event today – there's never been a better time to start the conversation!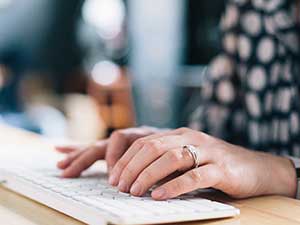 Today is the day that #GirlsinSTEM is taking over Twitter, which basically means it's taking over the country. And true, the hashtag is all about highlighting the fact that the number of girls taking STEM subjects or working in STEM-related jobs is worryingly low; but it's also – crucially – about celebrating all the girls that are currently in STEM subjects, and the events going on around the country to support them. Worth a look!
For the purposes of making my blogging life easier, it also couldn't be better timing. Today we're hosting an Apprenticeship Employer Engagement event at UKFast, encouraging businesses to come together to share their experiences, get involved and learn about how apprenticeships can boost both business and the economy.
One crucial part of this is getting more women into apprenticeships – specifically, in this case, into the tech industry. Most applicants for the UKFast apprenticeship scheme are male – so we're working hard to change that. This seems to be fairly common across the board though, so maybe it's time to ask ourselves, how do we nurture an excitement and increase accessibility for girls in STEM? Let us know what you think!
We're always on the lookout for the superstars of the next generation! If you're interested in becoming a UKFast apprentice take a look at our training and education page!