Fridays at UKFast – 22nd January 2016
Happy Friday Earthlings. It's been a long'un but don't worry, you've made it to the weekly roundup! This week we've been talking about the Hyatt's unwanted guest (and what to do if you've been affected), shared a cheeky Safe Harbour update, put a shout out out for Cyber Sherlocks, and had the down low on why Linux has been in the headlines this week.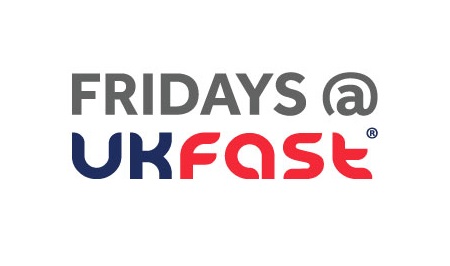 Unhealthy approach to security
Sometimes you can overestimate how good something is. Kanye massively overestimates how good he is so it's probably fairly easy for the rest of us mere mortals to do it too. But when it comes to overestimating how good your security is – which a new study by Sophos suggests many do – then there's a problem.
The IT security supplier's new survey  found that although most NHS orgs think they're protected sufficiently, many don't have encryption embedded into their system. Asking 250 CIOs and IT managers about their security levels, how well they thought they were protected was generally hugely above how well they were actually protected. Overconfidence is not cool. And, as the NHS was apparently the UK's biggest victim of data breaches last year, they probably need a reality check, stat.
Making contact with the future of payments
Looks like the way we pay is changing – first mobile and now contactless payments are on the rise. Stats show contactless payments accounted for £1bn of our total payments last November. The average payment being made using the method has also risen, and looks like this is only going to increase, according to the experts! Richard Koch, head of policy at the UK Cards Association, said: "There is a real appetite for contactless payments and this is only going to grow."
Contactless is taking off in several industries including transport, with over one million contactless payments being made in a single day last December on the London underground. Visa also reckons that mobile payments will continue to increase, estimating £1.2bn a week by 2020.
A Bit later than intended
Micro:bit, the tiny educational Raspberry-Pi-esque computer that the BBC is releasing as part of its Make it Digital campaign, has been delayed once more. The Release date – pushed back from last September – is now likely to be end of Feb at the earliest. The BBC pledged to get one million of the cheap, micro-computers out to school kids but want to dish them out to the teachers first so they're familiar with the tech before the kids receive them, which could be as late as this Sept.
With the country looking down the barrel of a gaping skills gap, tech in education is a hot topic; but it's also true that teachers need to be equally up to speed. To make up for the delay, teachers have been promised a few extra bits with their 'Bits. We'll see if it can make a dent in the hugely popular Pi's hold on the market.
What. The. Fricklecats?
https://youtu.be/_BRp7ezUqbI
Haeve a good weekend everyone!