An Unwanted Guest
Staying at a hotel usually means rest and relaxation – the most you really want to worry about is whether you've spent too much on gin and mars bars from the mini-fridge. But, as guests of the Hyatt hotel chain recently found, even if you're on holiday, cyber crime never takes a day off, so it's always important for both businesses and consumers to stay vigilant. The company has posted a list of its hotels around the world that were recently hit by malware and this is what you need to know…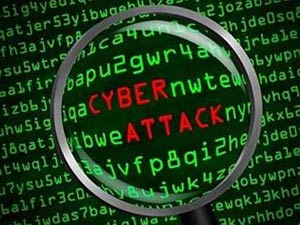 Malware was found on the Hyatt customer payments system between August and December last year, and affects almost half of the company's global locations – including the US, UK, Chile, Jordan, and Indonesia.
The information affected included cardholders, card numbers and expiry dates and – although it mostly affected the company's restaurants – spas, golf shops, parking and some front desks inside the hotel chain were also attacked.
Hyatt's global president of operations Chuck Floyd said: "We encourage you to remain vigilant and to review your payment card account statements closely". If you're visiting a Hyatt any time soon though you should be OK, as he's also confirmed that cards can now be used "with confidence" inside the hotel chain again.
If you think you might have been affected – the company says the danger zone is July to December 2015 – you could be entitled to a year's free protection, as Hyatt has started working with CSID – a company specialising in identity protection – to compensate customers and, presumably, improve systems.
Several big hotel chains were hit last year, alongside many other high and low-profile targets, highlighting the fact that no one and no industry is safe from the grubby little mitts of attackers, so as always businesses need to ensure that they're regularly checking their systems using things like vulnerability scans, and doing everything they can to keep their company, and clients, safe – otherwise they run the risk of huge losses and massive public awkwardness.
If you're a customer, ensure – as far as possible – that you're only using trusted systems and keeping an eye on bank statements; and both businesses and users should keep an eye on the news for the latest scams and hacks to stay up to date!
For more information on the security solutions on offer at UKFast take a look at our website or give us a call on 0207 045 4945.