A Digital Transformation
Banking looks like it's heading for new heights as a new conception leads the transformation of retail banking. Lowri breaks it down for us!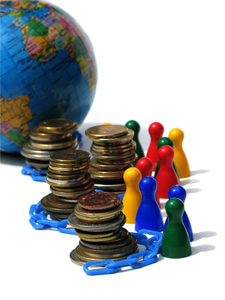 The new bank, known as Starling, is one of a growing group of challenger banks in the UK and was founded by IT professional Anne Boden. Boden has previously worked at some of the world's biggest banks, and that, combined with her extensive IT knowledge, has seen the creation of a pretty good idea…
The bank is set to launch this year and will only offer current accounts based on customers' smartphones. It will use the latest mobile and data technologies to support our increasingly digital lifestyles, where customers will also have access to third-party financial services through a range of different apps.
Starling has recently been awarded $70m (£48m) in investment from global private investor Harald McPike, to which Boden said: "It was important to us to have an investor with not just the financial strength but who also shared our ambition of empowering people with meaningful insight into their own financial information.
"With his background in algorithmic trading, risk management and technology, Harald sees the significant potential of technology in the retail banking sector."
With state-of-the-art apps, card processing and risk systems, and a ledger system for current accounts, to name just a few components of Starling bank, it's safe to say this might just be the beginning of a new era of banking.