Fridays at UKFast – 8th January 2016
Happy New Friday everyone! For many of you this'll be your first full week back at work so it's important to take some time out and catch up with the latest news and insights! So, take a sec to sign up to our webinar for IT security and cloud predictions for 2016 to make sure you're going into the year fully prepared, and then crack on with the goings on from around the web!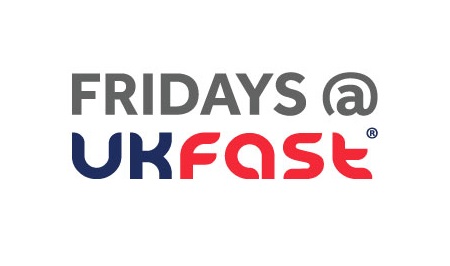 Going Dutch
The Netherlands has decided to lead the way and make a stand for strong encryption, saying it won't force tech companies to hand over encrypted user communications to the government, unlike the UK and US who are pushing to make this a reality in order to er, fight terrorism and stuff.
The Dutch Ministry of Security said this week that letting law enforcement have access to protected data would make digital systems vulnerable to "criminals, terrorists and foreign intelligence services". They said: "This would have undesirable consequences for the security of information stored and communicated and the integrity of ICT systems, which are increasingly of importance for the functioning of the society."
A healthy attitude to privacy
Edith Ramirez – America's top privacy regulator – spoke at CES earlier this week and said that, ironically, although she used a pedometer, it was an old school one rather than the popular wearable Fitbit fitness tracker – or any in fact that hooks up to social media – because she didn't want her sensitive health info being shared.
She said, "Companies need to be sure they don't collect information they truly don't need." She went on to tell users they need to be careful about who has their data and what they're doing with it. Fitbit responded saying it's always been careful about not sharing user data without their permission, but often companies get you to consent to stuff like this within fine print and other things like that, which means that many people agree without even realising.
Dangerous games
So while most people realise a) that tech can be quite addictive and b) that if you spend all your time playing on games it's going to end badly, apparently this logic doesn't apply to everyone, as a Russian man is apparently suing the company behind Fallout 4 after he lost his wife and job due to 'becoming addicted' to the game.
The 28-year-old played for three solid weeks, skipped work and got fired, says his wife left him because of this, and that he's even had health problems because of a lack of sleep. He wants about five grand in compensation from Bethesda Game Studios, the dev team behind the game, because he says he didn't know it would "become so addictive". Although it sounds like a bit of a joke, studies have shown that cutting people off from their tech can produce symptoms similar to drug withdrawal, so maybe he's talking some sense after all…
For anyone struggling to shed the Christmas pounds
Have a good one!